ARCHIVE | BILL CULBERT AT THE CENTRE FOR CONTEMPORARY ART 1990 / 92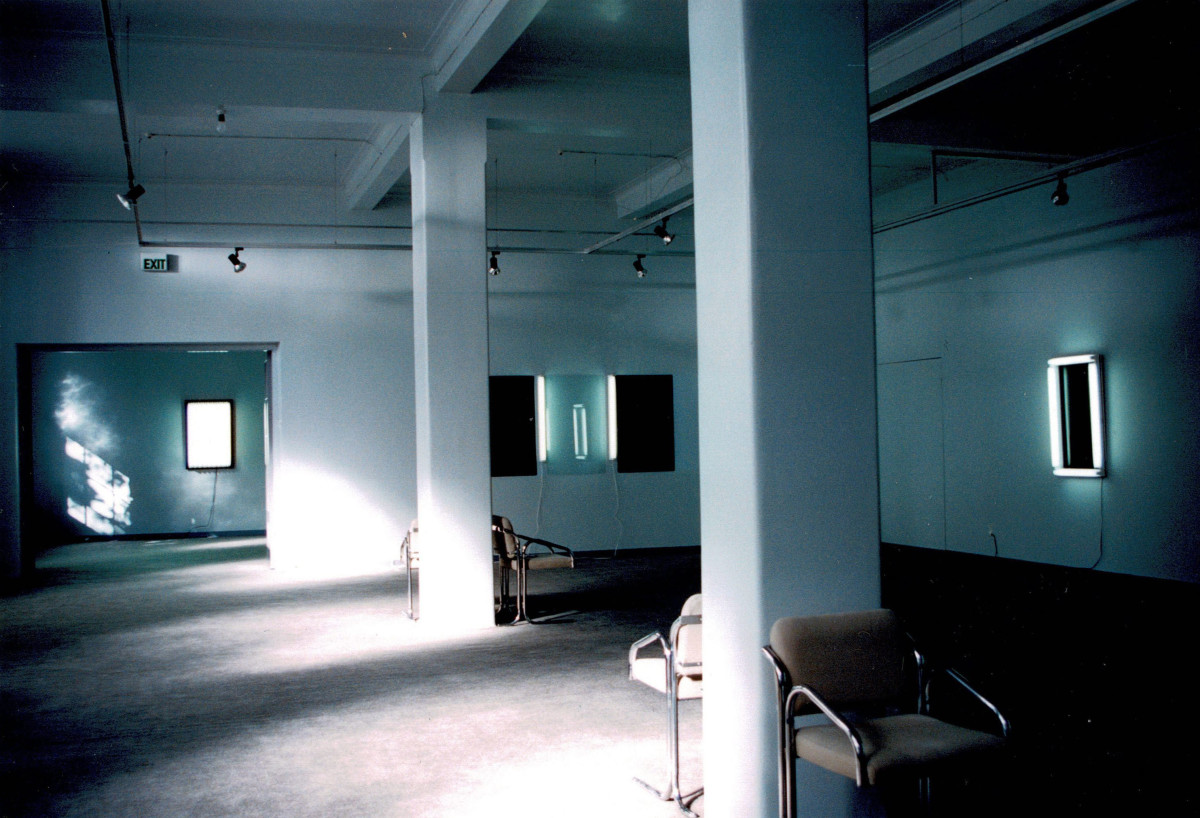 Bill Culbert at the Centre for Contemporary Art, Hamilton 1990 / 1992
Bill Culbert | Slow Wonder opened on the 3rd of July at Auckland Art Gallery Toi o Tāmaki. The exhibition is proudly supported by the Chartwell Trust and includes four works from the Chartwell Collection.
The Chartwell archive contains a number of photographs and documents relevant to the show and Chartwell's connection with Bill Culbert.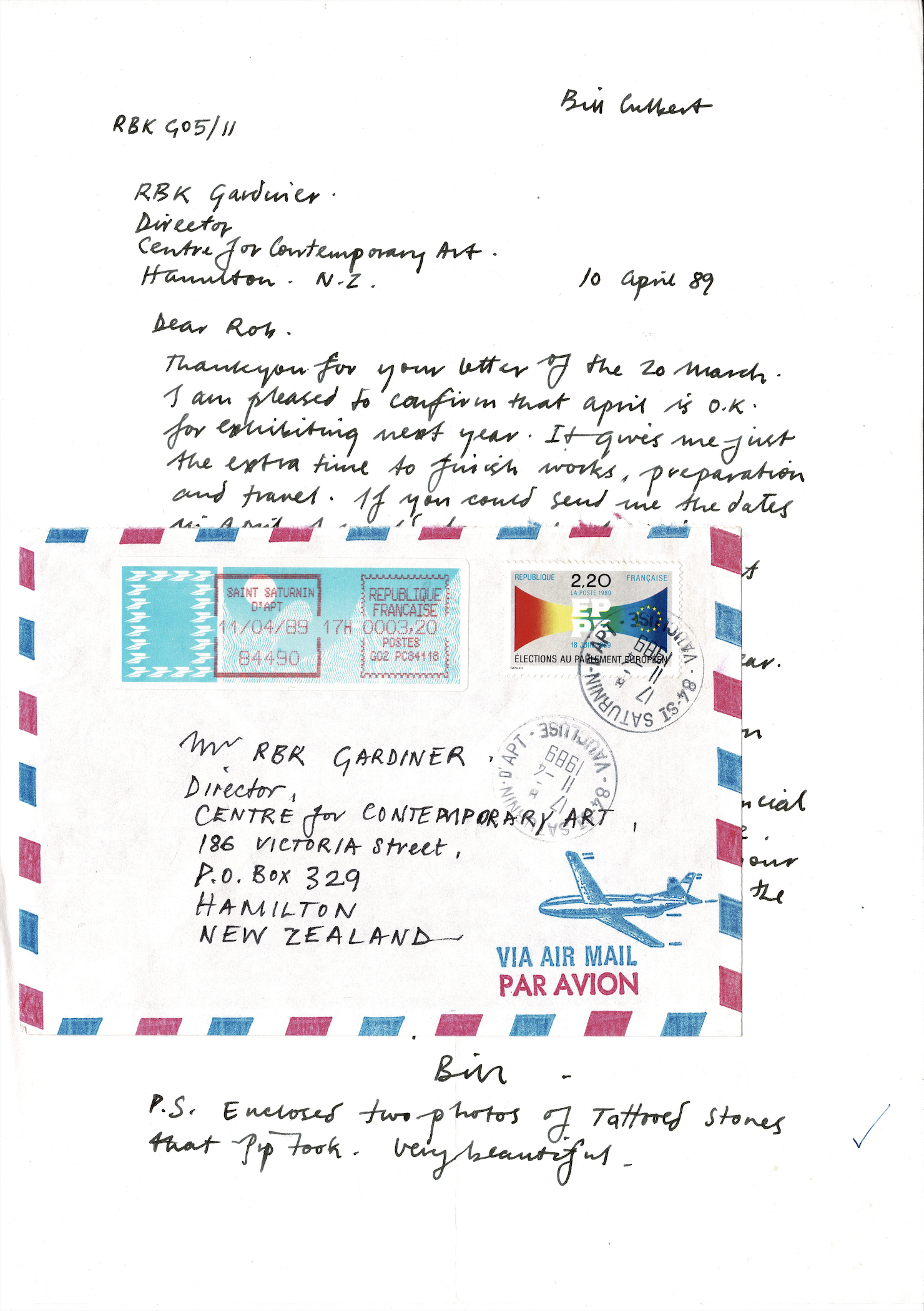 The current exhibition at Auckland Art Gallery curated by Julia Waite contains this 30cm black cube Outline (1970), seen exhibited here at the Centre for Contemporary Art in Hamilton in 1990. This is the exhibition Bill and Rob were corresponding over in the above letter.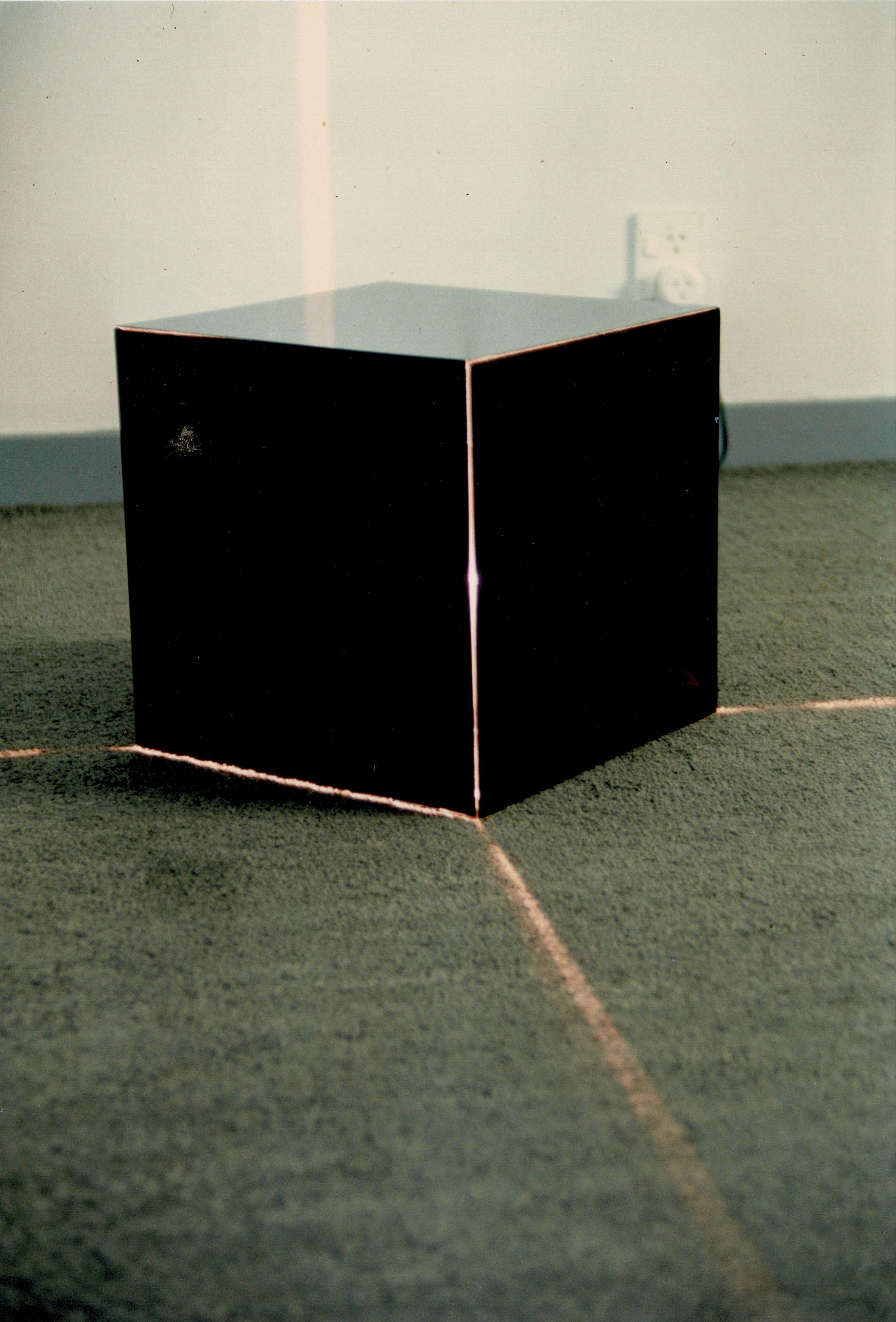 The Chartwell Collection acquired two works from the next Bill Culbert show at the Centre for Contemporary Art in 1992 which were collaborations between Bill Culbert and Ralph Hotere from the 'Post Black' series.
Explore works in the Chartwell Collection by Bill Culbert and Ralph Hotere.
The photographs below were taken by John Reynolds who accompanied Ralph Hotere, Richard Thompson, Sue Crockford and Rob Gardiner in the installation.