Being
Advocating, researching, supporting and understanding the value and impact of the visual arts and the creative process for all of us has been Chartwell's vision since 1974.
Art is Creative Visual Thinking
Creative thinking is for everybody - it energises the commercial innovator, creative scientist, political humanist, and aesthetic maker. As human beings, we are all creative, but there is a lack of understanding about the value and role of creative visual thinking in all our lives.
Chartwell's vision encompasses the encouragement of a deeper engagement with creative thought across all fields of human endeavour to better understand how heart, mind, body and materials processes inspire the making by the artist and insights by the viewer. To do this, Chartwell has developed and supported a collection of contemporary art, interdisciplinary research programmes, public art galleries and art initiatives, and programmes of public engagement. There is support for both aesthetic thinkers and the wider general public to be involved in making, sharing and engaging in the processes that involve the heart, the mind, the body and the materials of the world.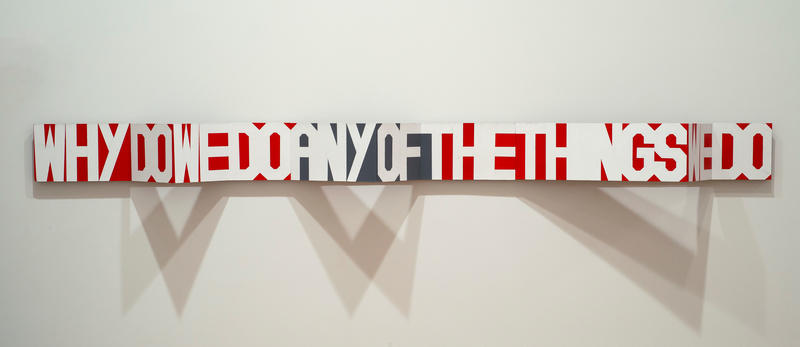 We understand creative visual thinking as a Heart, Mind, Body, Materials Process. It is the interaction of intention, intuition and intellect. It inspires the making by the artist and insights by the viewer.
With a digital future fast changing the way the world thinks and works, a deeper understanding of the processes of the human mind is urgent. We experience art through our intuitive, sensing, emotional, imagining body and conscious, reasoning mind. We know that a significant means of thinking development occurs through the senses – hence the optical, tactile and spatial senses are primary to drive the visual arts. Everyone can access this but it needs urgent attention and rehearsal/exercise to prioritise its benefits.
We recognise the urgency of advocacy around this complex process - about the benefits of creative thinking through the arts to us all. This ranges from building strong and empathetic communities, to encouraging individuals to know their own creative minds more deeply and how their own creativity can enrich their lives and those of their families. It calls for society to know that through creative thinking, we can better understand and contribute to the world. We all have evolved as human beings to imagine and to think, and the creative processes best revealed through the visual arts, are the most direct and accessible way to use and explore the imaginative, inventive, joyful thinking systems that make us all human.
Chartwell focuses on the creative process of the visual arts, for a number of reasons – they record their own making in real time, they allow for intuitive and personal responses, they enable direct engagement with their mediums, they provide a contemplative, aesthetic space when completed and shared and they are identified with the dominant senses - of the visual as well as the tactile, spatial and kinetic.
Imagination is more important than knowledge.
Now, more than ever, we need to exercise our creative abilities and Chartwell continues to work in this field to ensure a better understanding of creative thinking is at the heart of our society. Through the senses: the visual, tactile and the spatial, and the disruptive, unfamiliar challenges they can trigger, we learn about the world – we want to know more…