Toi Aotearoa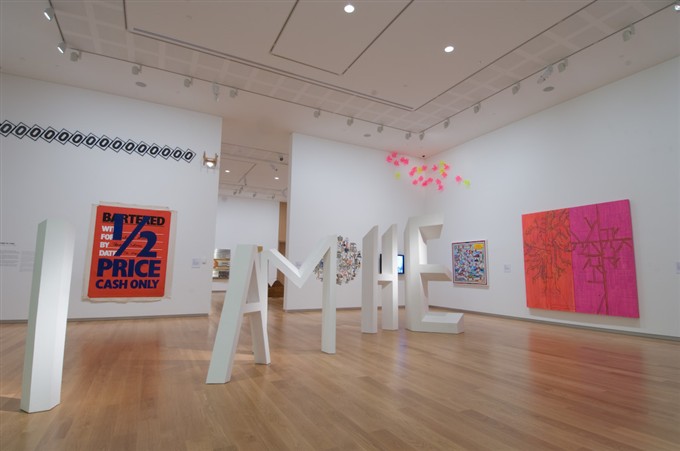 Toi Aotearoa
Where

Auckland Art Gallery Toi o Tāmaki

When

3 September 2011 - 31 August 2014
Toi Aotearoa spanned centuries of New Zealand's art history, considering art from the 1700s till the present day. By blending contemporary artists with earlier well-known modernist painters, and artworks from early European contact with Aotearoa, the exhibition considered the legacy of New Zealand's unique art-historical canon and its impact on today's contemporary artists.
A diverse range of artworks from the Chartwell Collection contributed to the exhibition, including pieces from early influencers such as Theo Schoon's Maori Pattern (1962) and Colin McCahon's May His Light Shine (Tau Cross) (1978-79) to Fiona Connor's contemporary work A section of Something Transparent (please go round the back) (2009) and Michael Parekowhai's McCahon-inspired work The Indefinite Article (1990).
Curated by Ron Brownson, Ngahiraka Mason and Natasha Conland.
Installation Images