Shout Whisper Wail!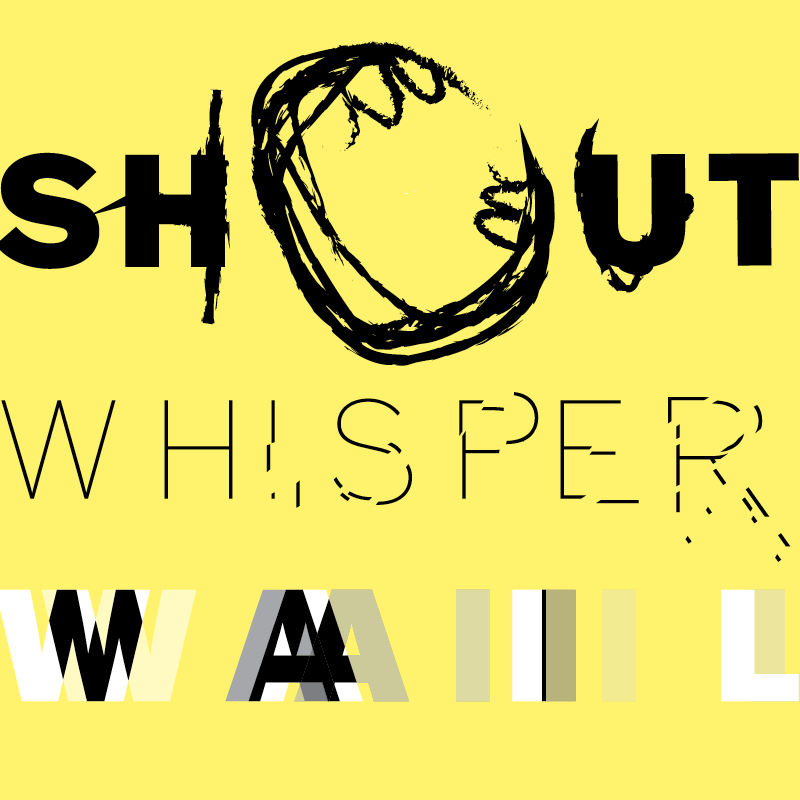 Shout Whisper Wail!
Where

Auckland Art Gallery Toi o Tāmaki

When

20 May 2017 - 15 October 2017
Shout Whisper Wail! featured works in the Chartwell Collection as well as works commissioned by Chartwell especially for the exhibition.
The exhibition was curated by Natasha Conland and artists included were: Juliet Carpenter, Biljana Popovic, Stuart Ringholt, Luke Willis Thompson, Marco Fusinato, Alicia Frankovich, Janet Lilo, et al., Julian Dashper and Jacqueline Fraser.
Jacqueline Fraser's work, The Making of Mississippi Grand, 2017, went on to be nominated in the 2018 Walters Prize while Luke Willis Thompson's work, Cemetary of Uniforms and Liveries, went on to be exhibited as part of his Turner Prize exhibition in 2018.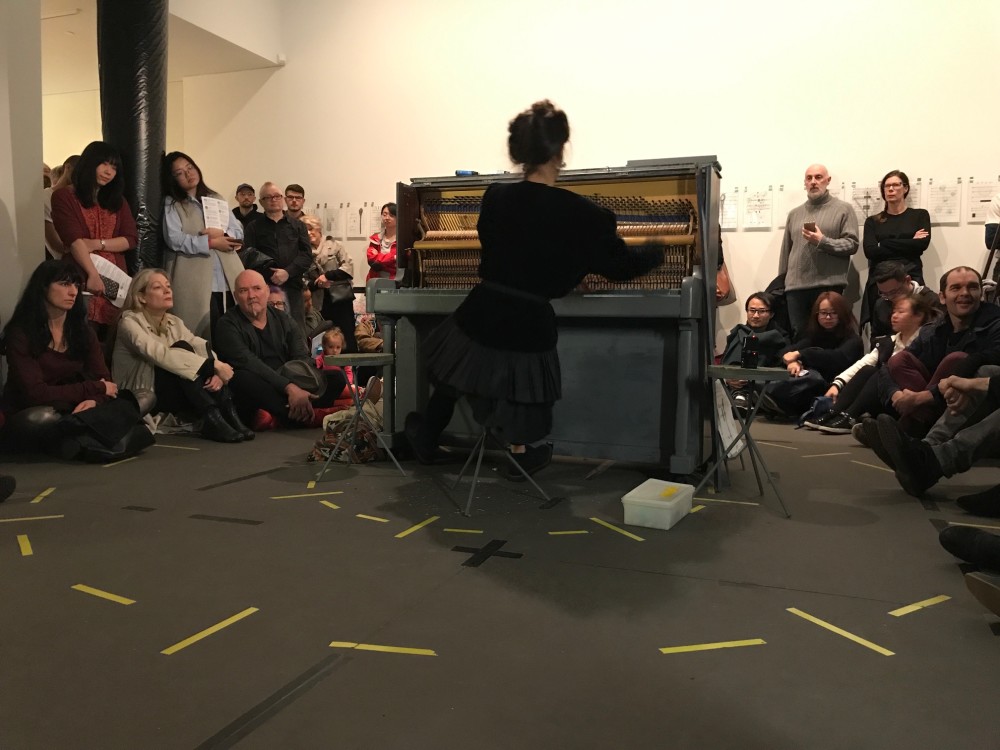 Natasha Conland, Auckland Art Gallery's Curator of Contemporary Art, explained that while the idea of audience is often explored by cultural institutions and organisations, it is more uncommon to explore how visual artists actively investigate and articulate the concept of 'talking' to an audience. "An artist's conception of audience has the potential to be much more poetic, political and directly compelling, and this will be woven throughout this exhibition," she said.
The exhibition featured new commissions by emerging New Zealand artists Juliet Carpenter and Biljana Popovic; a new installation by Auckland-based artist Janet Lilo; the first new work shown at the Gallery in 12 years by Jacqueline Fraser; and a new work by Australian artist Stuart Ringholt.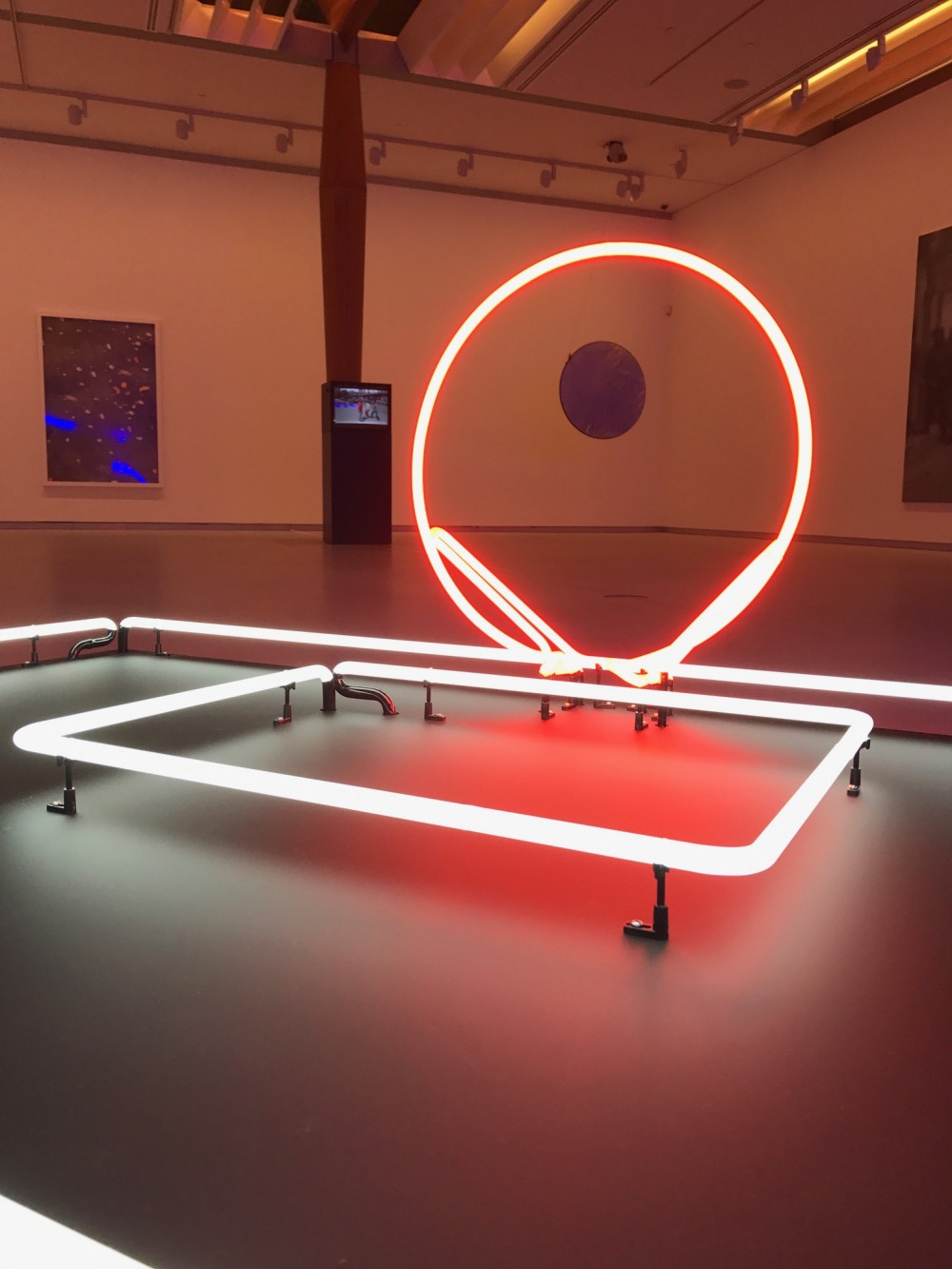 There were recent acquisitions not previously shown at the Gallery by New Zealand artists Luke Willis Thompson, Julian Dashper, et al. in collaboration with composer Samuel Holloway, Alicia Frankovich, and Australian artist Marco Fusinato. Marco Fusinato also presented his renowned Spectral Arrows performance at Auckland Art Gallery on Saturday 22 July 2017.
In association with the exhibition a short experimental documentary was commissioned which includes interviews with the artists to examine the themes of the exhibition.
Installation Images
Press Coverage
Visual art goes aural, Art News New Zealand, 11 May 2017
Contemporary Art Making Noise at Auckland Art Gallery, RNZ, 16 May 2017
Shout Whisper Wail! The 2017 Chartwell Show, Verve Magazine 1 July 2017
Exhibition: Shout Whisper Wail!, MiNDFOOD Magazine, 01 August 2017
Profile Spring 2017: Action Woman, Art News New Zealand, 09 August 2017
Best of Auckland, Metro Magazine 01 November 2017
Reviews
T J McNamara, 'See, listen and suffer for their art', NZ Herald, 27 May 2017
John Hurrell, 'Shout Whisper Wail', Eyecontact, 11 August 2017