New Revised Edition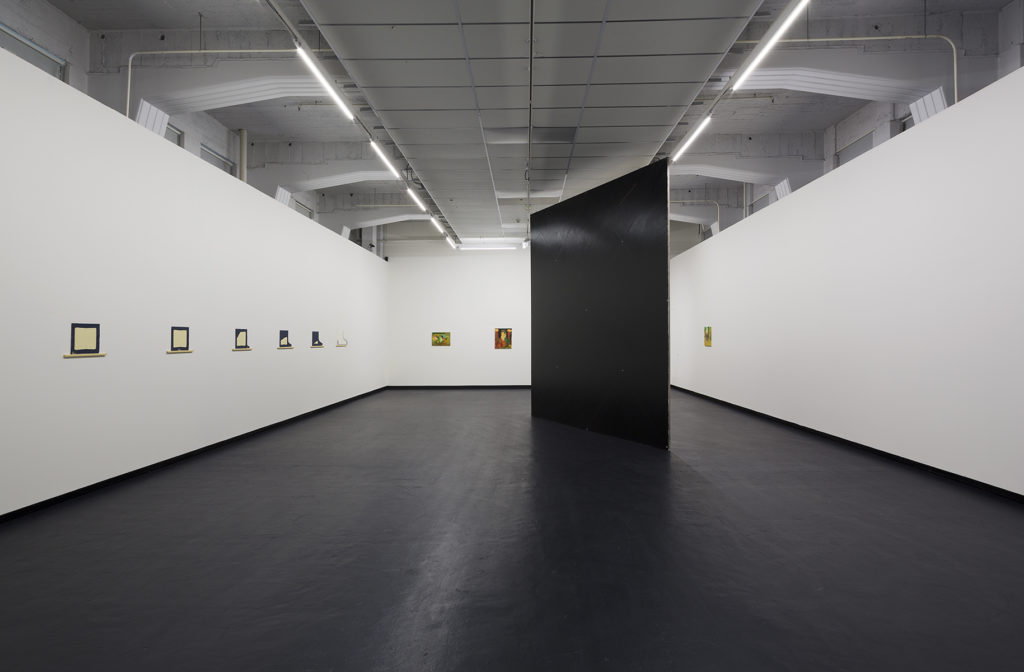 New Revised Edition
Where

City Gallery Wellington

When

24 September 2013 - 1 December 2013
In 2013, City Gallery Wellington presented the exhibition New Revised Edition which investigated painting in the digital age. Chartwell's Fallin', by Nick Austin, "tests the limits of the idea of painting as a window on the world: rain represented by string, falls in apostrophes on a flat painted background." (City Gallery Wellington 2013).
Austin exhibited alongside Andrew Barber, John Ward Knox and Nicola Farquhar. The exhibition was a response to the 2007 Adam Art Gallery show Four Times Painting, which explored painting's relation to time, and featured Simon Ingram, Julian Dashper, Isobel Thom, and Shane Cotton. Works from the Chartwell Collection were also included in that exhibition including by Julian Dashper and Simon Ingram.
Chartwell has long been involved in a close investigation of painting and this can be seen within the archives of the Collection and in a range of supported projects such as the 2019 University of Auckland Symposium called Painting Politics which sought to answer the question: What are the possibilities for political expression in painting today? Supported by Chartwell, the Symposium was co-presented by Simon Ingram, Greg Minissale and Caroline Vercoe at The University of Auckland.