Archive | The Centre for Contemporary Art Hamilton, 1982-1994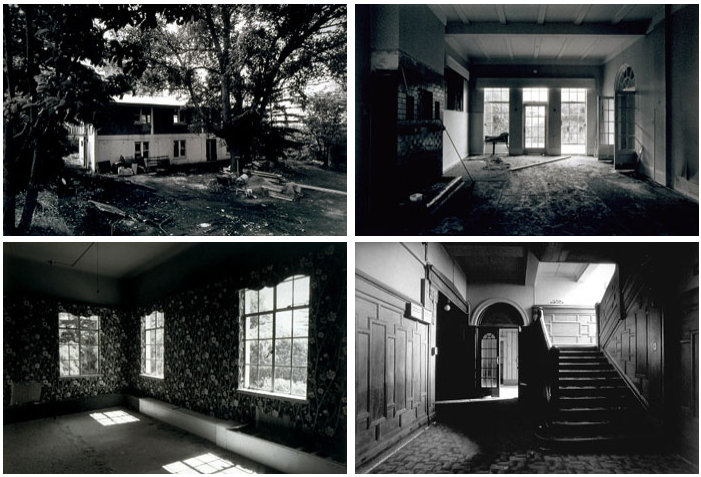 The Centre for Contemporary Art (CFCA) Hamilton,
1982-1994
The Centre for Contemporary Art, now closed, was developed in a building acquired for the purpose, the old Hamilton Hotel, the renovation of which became the subject for commissioned photographic documentary portfolios by photographers Robin Morrison and Kees Sprengers.
The CFCA rapidly became a site for art discourse in New Zealand, with its programme of non-commercial New Zealand and Australian exhibitions. It provided a national alternative artspace and was committed to growing a local audience for contemporary art. The exhibition programme facilitated the collecting of works.
An annual Chartwell Collection exhibition served to highlight new acquisitions from the Collection which increasingly included works by Australian artists rarely seen in New Zealand at this time. Often visiting New Zealand for the first time, a number of Australian artists installed exhibitions at the gallery including Victor Majzner, John Nixon, Jenny Watson, Stephen Bram and Melinda Harper. Over thirteen years, approximately one hundred and fifty exhibitions were held at the gallery.
These included:
1982

Robert Owen, Edward Bullmore, Don Driver, Prospect Collection, National Cartoon Show, Robin Morrison, Peter Black, Chartwell Collection

1983

Victoria Ginn, Stanley Palmer, Richard Killeen, Chartwell Collection, Jeffrey Harris, Milan Mrkusich, Pat Hanly, Don Driver, Gretchen Albrecht, Stephen Bambury, Max Gimblett, James Ross, Philip Trusttum, Tony Fomison.

1984

Andrew Drummond, Stuart Griffiths, Vivian Lynn, Jorgen Waibel, Victoria Edwards. Nigel Brown, Ted Bracey, Mary McIntyre, Margot Phillips, Dick Frizzell, Joanna Paul, Gavin Chilcott, Ralph Hotere, Robert Ellis, Chartwell Collection.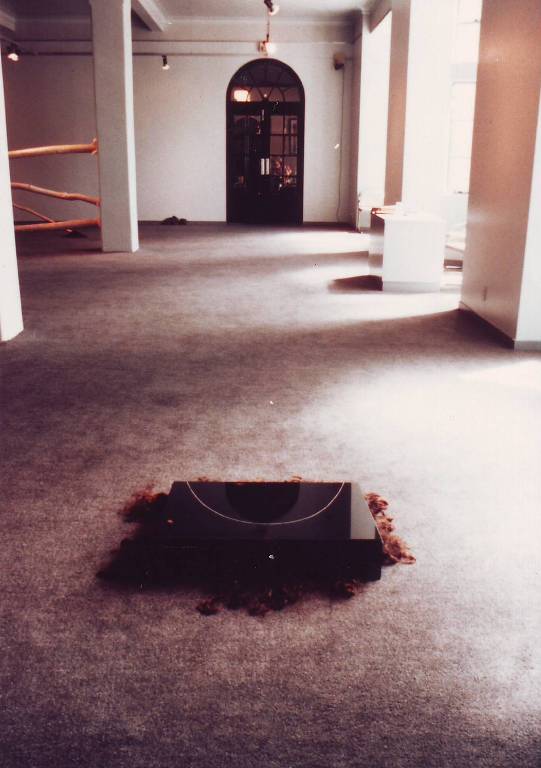 1985

Grant Banbury, Graham Bennett, Bing Dawe, John Hurrell, Michael Reed, Peter Peryer, Phillippa Blair, Rodney Fumpston, Julia Morison, Terrence Handscomb, Melvin Day, Robert McLeod, Rob Taylor, Trevor Moffit, Jeffrey Harris, Robert Jesson, Chris Booth, Chartwell Collection.

1986

Paul Cullen, Gretchen Albrecht, Jacqueline Fraser, Ralph Hotere, Arnold Wilson, Selwyn Muru, Para Matchitt, Kura Te Waru Rewiri, Greer Twiss, Matt Pine, John Reynolds, Simon Ogden, Nick Adler, Mark Whyte, Max Gimblett, David Clegg, Alberto Garcia Alvarez, Chartwell Collection.

1987

Christine Hellyar, Claudia Pond Eyley, Victor Majzner, Michael Armstrong, Julian Dashper, Maria Olsen, Robert McLeod, Neil Dawson, John Nixon, Jenny Watson, Chartwell Collection.

1988

Richard McIlroy, Warren Viscoe, James Charlton, Derrick Cherrie, Graeme Brett, Don Driver, Siegfried Koglmeier, Jacqueline Fraser, Pat Hanly, Andrew Drummond, Stephen Bambury, Jeff Thomson, Chartwell Collection.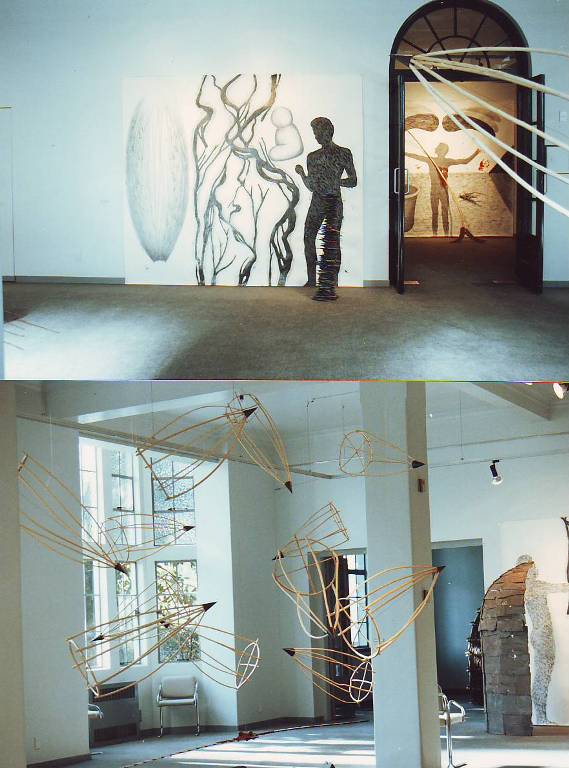 1989

Alexander Rodchenko, Joe Felber, Gudrun Klix, Ron Left, Peter Roche, Alberto Garcia Alvarez, Jack Forrest, Chartwell Collection.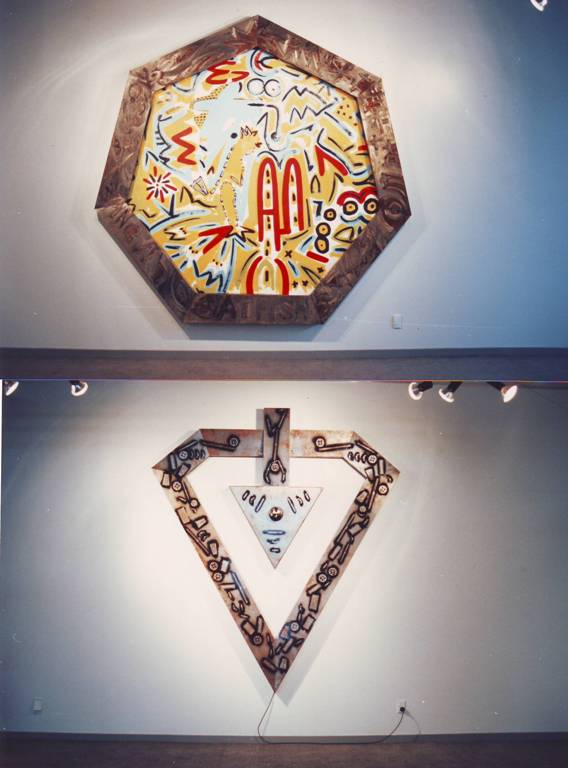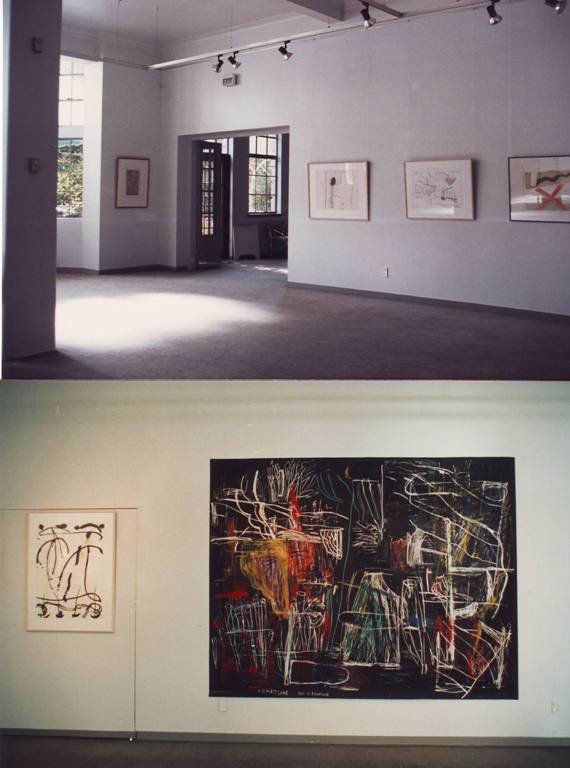 1990

Boyd Webb, Billy Apple, Gretchen Albrecht, Philip Clairmont, Mark Adams, Julian Dashper, Jeffrey Harris, Bill Culbert, Ruth Watson, Chartwell Collection.

1991

Ken Orchard, Fiona Pardington, Alistair Nisbet-Smith, Christine Webster, Michael Shepherd, Paul Cullen, Tom Kreisler, Daniel Clasby, Bill Hammond, John Hurrell, Stuart Griffiths, Morgan Jones, Siegfried Koglmeier, Russell Moses.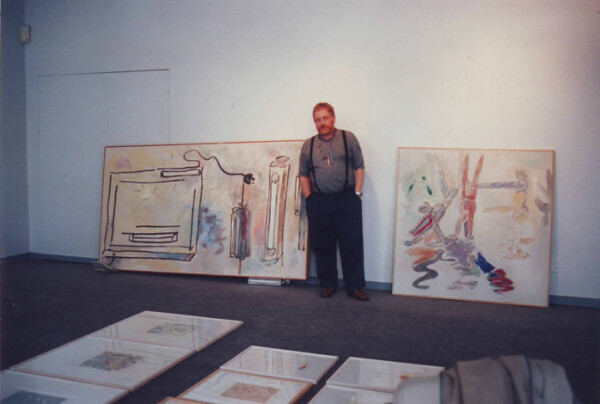 1992

Ian Scott, Edward Mackenzie, Peter Nicholls, Chartwell Collection, Bill Culbert, Ralph Hotere, Philippa Blair, John Reynolds, Ralph Hotere, Don Peebles, Paul Radford, Geoff Thornley, Phillip Trusttum.

1993

Janet Laurence, Marie Shannon, Ian Scott, Dennis K. Turner, Allen Maddox, Guiseppe Romeo, Jeffrey Harris, James Ross, Mary McIntyre, Jean Horsley, Max Gimblett, Noelene Lucas, Paul Cullen, Simon Morris, Di Ffrench, Julia Morison.

1994

Pip Culbert, Jenny Watson, Julie-anna Child, Tracey Collins, Chiara Corbelletto, Jenny Dolezel, Charlotte Fisher, Judy Millar, Stefanie Young, Denys Watkins, Patrick Pound, Stephen Bram, Bronwyn Clark- Coolee, Melinda Harper, Anne Marie May, Rose Nolan, Kerrie Poliness, Gary Wilson, Tim Bass, Julie Irving, Allan Mitelman, Stephen Wickham.