Remembering Martin Thompson (1956 - 2021)
By Peter Fay — 9 September 2021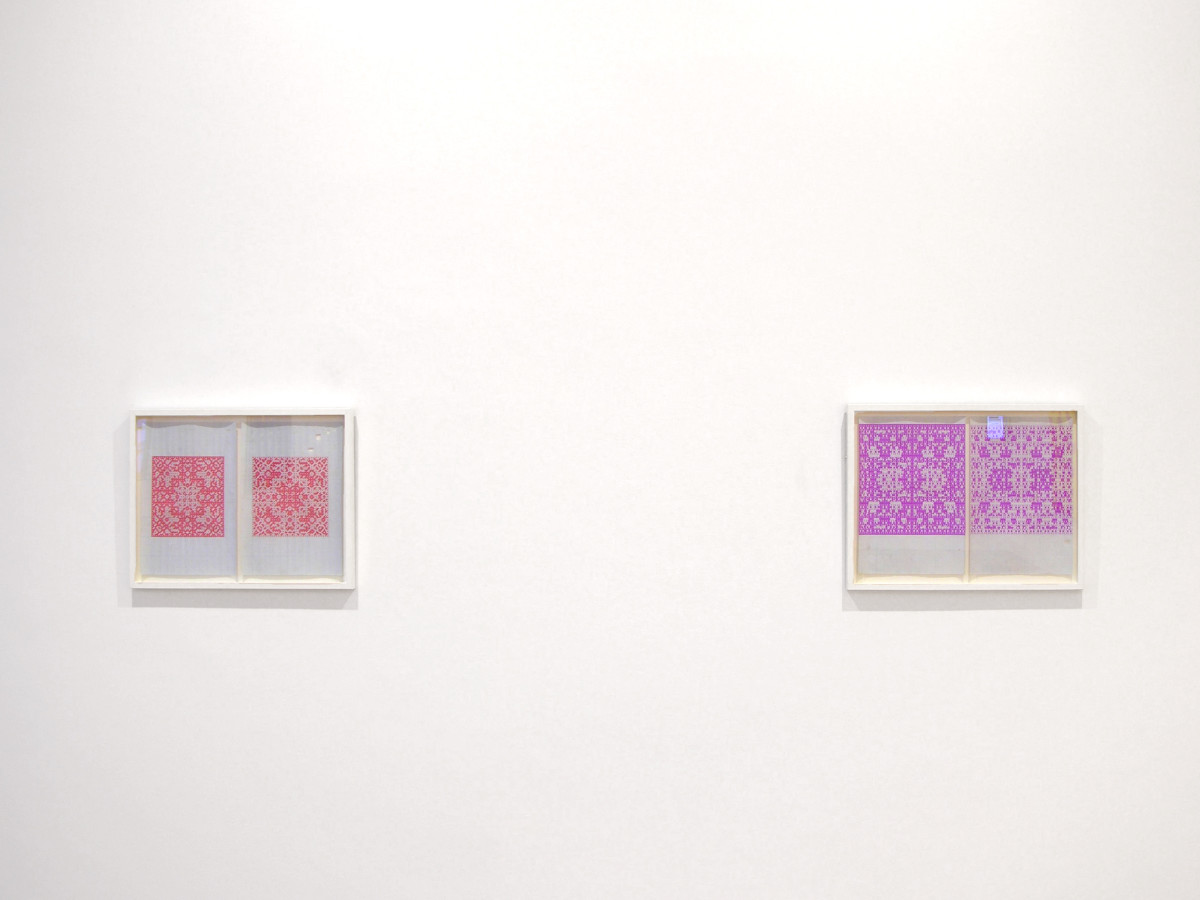 We note with sadness the passing of artist Martin Thompson in September 2021. It was through Peter Fay, Hobart-based art collector and passionate supporter of artists, that Rob and Sue came to know about Martin Thompson and his life as an artist and we were thrilled to add his works to the Chartwell Collection.
Acknowledging the moment he first met Martin, Peter writes about his experience:
"Not so much "it was a dark and stormy night" scenario but, more to the bill, it was a dark and stormy late afternoon when I was forced to take shelter in a Wellington bus shelter in the vicinity of Cuba Street. And from deep within the darkness that had enveloped the shelter came strange noises. At first I thought someone was being assaulted but on closer examination I saw that the noise was coming from a man working feverishly over what appeared to be graph paper which he was marking with a coloured pencil and forming the most extraordinary patterns. Something extraordinary was happening right before my eyes. I immediately began to talk with the stranger and soon he was showing me other graph paper sheets that he had in a folder.
I was hooked and asked if I could buy some of his work. A deal was soon struck . He told me that he was going to Vincent's Art Studio the next day and I agreed to meet him there with the money. I was not confident that he would turn up but, right on cue at the appointed hour, Marty was there with three photocopies of the works I had agreed to buy. I held my ground and told him that it was the originals that I wanted. A wry smile crossed his face. The photocopies were put in the bin. The financial transaction took place with Marty giving a percentage of the sale to the Vincents studio manager. Marty left in a happy mood and I was over the moon with my first three Marty Thompson works.
I set about telling as many people as I knew about these extraordinary works and the several more that I was able to acquire over the coming years. I was thrilled to see those first works that I bought shown at the National Gallery of Australia in the 2002 exhibition Home Sweet Home,Works from the Peter Fay Collection (an exhibition that toured through Australia and New Zealand).
I never cease to smile when I think of that trajectory....from a bus shelter in Wellington to the walls of the National Gallery of Australia in Canberra. Some of those earliest works may have faded away but their power and beauty and complexity have never faded for me. Marty was and always will be one of the great originals of the art world."
- Peter Fay, September 2021