Thin Skin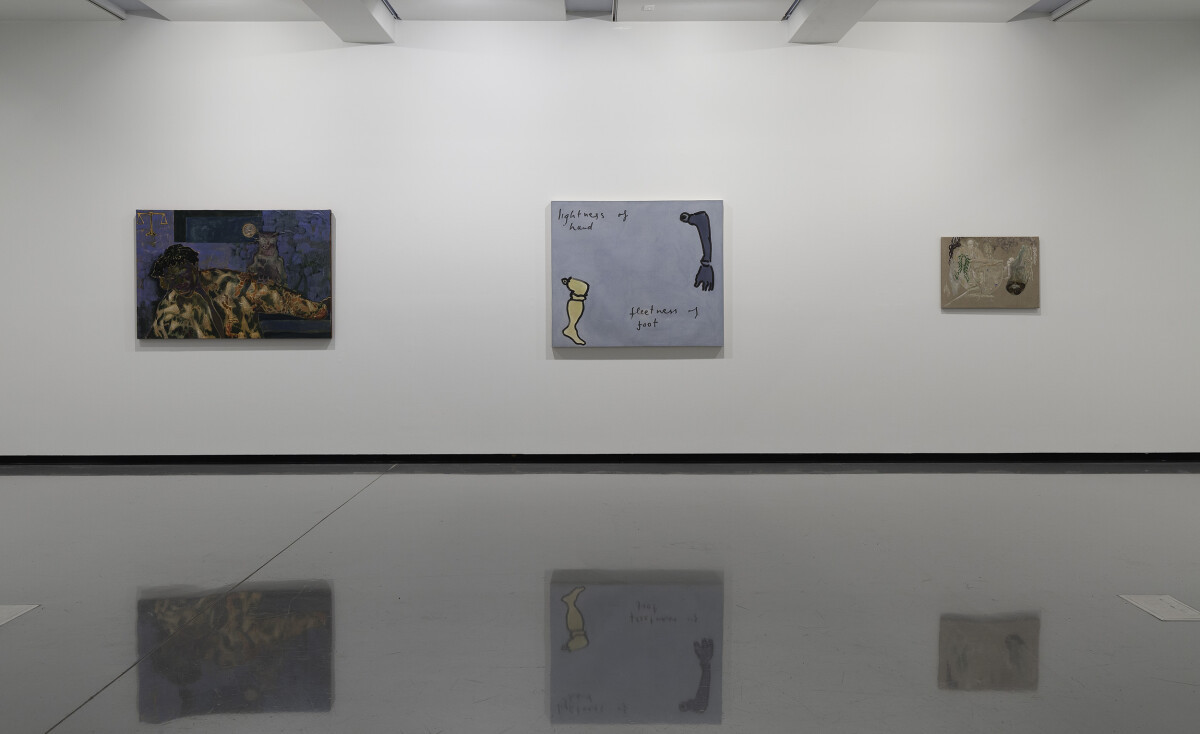 Thin Skin
Where

Monash University Museum of Art

When

20 July 2023 - 23 September 2023
Featuring Tom Kreisler's Lightness of Hand, Fleetness of Foot from the Chartwell collection, Thin Skin is an exhibition of paintings by Australian and international artists who explore the liminal space between figuration and abstraction. Guest curated by Australian, London-based writer, curator and former editor of frieze magazine, Jennifer Higgie, it features works by more than thirty artists.
"This painting is where I feel I want to be as a painter. In the words of the title Lightness of Hand, Fleetness of Foot, I mean, I like painting lightly, and then I like getting out of it quickly."
Tom Kreisler, presentation at the Visual Arts Forum, 6–10 January 1992, Wanganui.
For further information, visit the MUMA website here.
Installation Images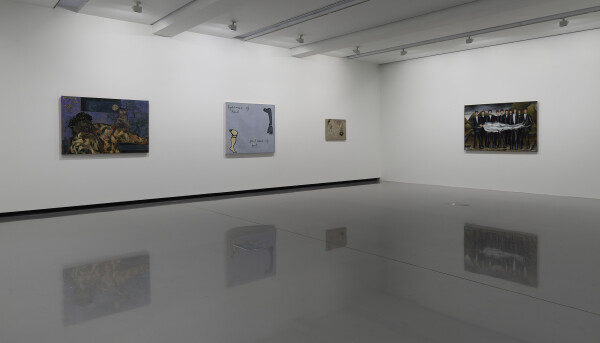 (L-R) Michael Armitage, Sleight of Hand 2016, collection of Sang Il Kim, Seoul; Tom Kreisler, Lightness of Hand, Fleetness of Foot 1984, Chartwell Collection, Auckland Art Gallery Toi o Tāmaki, purchased 2022; John Spiteri, Dis-solution 2006, courtesy of the artist and Sarah Cottier Gallery, Eora Country, in Sydney; Rosslynd Piggott, Ten Rimbauds Holding One Rimbaud 1986, Port Phillip City Collection, Naarm/Melbourne, purchased through St Kilda Festival Acquisitive Exhibition, City of St Kilda, 1986. Installation view: Thin Skin, Monash University Museum of Art, Naarm/Melbourne, 2023. Photo: Christian Capurro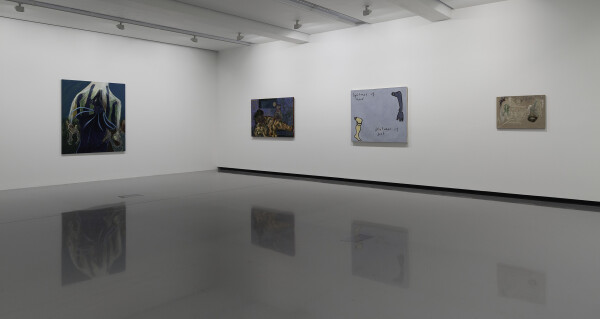 Kieren Seymour, Rivers of Drool from the Dog of War 2022, courtesy of the artist and Neon Parc, Naarm/Melbourne; Michael Armitage, Sleight of Hand 2016, collection of Sang Il Kim, Seoul; Tom Kreisler, Lightness of Hand, Fleetness of Foot 1984, Chartwell Collection, Auckland Art Gallery Toi o Tāmaki, purchased 2022; John Spiteri, Dis-solution 2006, courtesy of the artist and Sarah Cottier Gallery, Eora Country, in Sydney. Installation view: Thin Skin, Monash University Museum of Art, Naarm/Melbourne, 2023. Photo: Christian Capurro