The Back of the Painting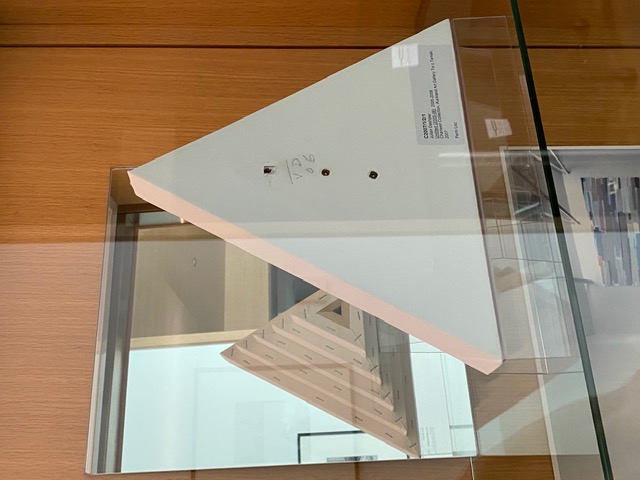 The Back of the Painting
Where

Auckland Art Gallery Toi o Tāmaki

When

30 April 2021 - 26 August 2021
So much more is revealed about the materials and history of a painting when it is turned over to see its back. For the conservator, the information on the reverse of an unframed painting can provide fascinating details about the artistic process and past restorations which can inform their approach to preservation and treatment.
This exhibition, The Back of the Painting, is being held to celebrate the release of the book of the same name recently published by Te Papa Press. It highlights the work of three artists included in the monograph and illustrates the wide variety of information that is found when looking at the rear view.
The works will be turned to face the front for the last week of the exhibition, 19–26th August.
Julian Dashper's Untitled (2005-06) is one of a number of works from the Chartwell Collection included in the publication, and is currently on display.
The back of Untitled (2005-06) by Julian Dashper is the surface of the prepared canvas that is usually used to paint on. What we can't see clearly from this view, is that the artist has made a pyramid of triangular canvases of decreasing sizes. By examining the back closely, it is possible to see how the first and second canvases are held together, as a block of wood has been inserted behind the canvas so that the screws hold. The ready-made entry-level canvases used by Dashper make up a form which offers a loose reference to a monument, perhaps a tongue in cheek nod to the monumentality of modernism and its influence.
Date: Fri 30 Apr 2021 — Thu 26 Aug 2021
Curated by: Sarah Hillary, Ingrid Ford, Caroline McBride and Tamsyn Bayliss
Location: Research Library Display Case Mezzanine Level