Gordon Walters: New Vision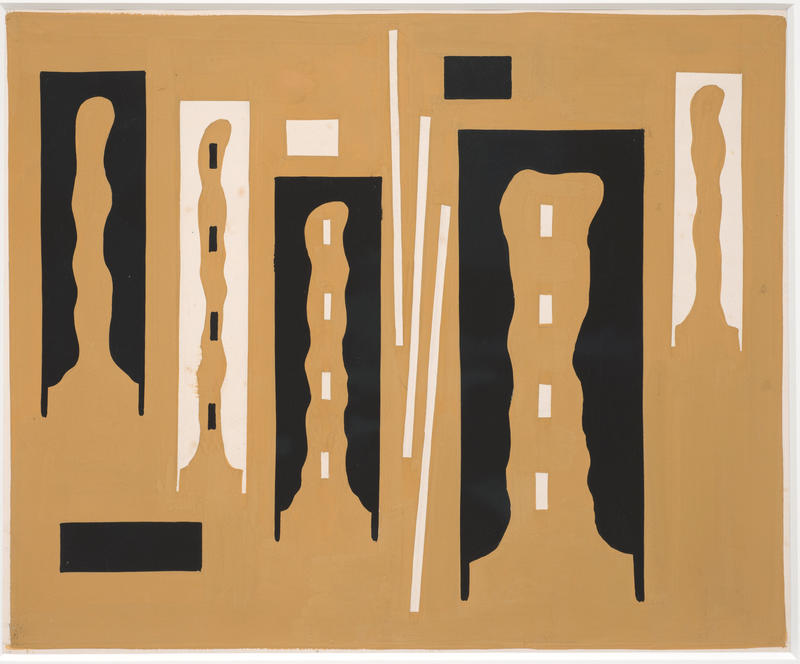 Gordon Walters: New Vision
Where

Auckland Art Gallery Toi o Tāmaki, Dunedin Public Art Gallery and Christchurch Art Gallery Te Puna o Waiwhetū

When

11 November 2017 - 17 March 2019
Gordon Walters: New Vision presented a comprehensive survey of the celebrated modernist artist's practice, spanning five decades of his career from early experiments in abstraction to the development of his famous stylised koru paintings. The exhibition brought together works from private and public collections combined with ephemera from his studies of the Māori and Pacific art which inspired his geometric designs. This vast survey brought to light artworks rarely seen on public display, demonstrating a depth of abstract motifs reaching beyond the well-known koru.
Photographs by Theo Schoon from the Chartwell Collection were included in the exhibition, presenting an important connection to Walters' practice, along with paintings from the artist himself.
This landmark exhibition was created from a partnership between Auckland Art Gallery Toi o Tāmaki and Dunedin Public Art Gallery, with support from the Walters Estate. It was shown at Dunedin Public Art Gallery from 11th Nov 2017 - 8th Apr 2018, at Auckland Art Gallery from 4 July - 7 November 2018 and then at Christchurch Art Gallery Te Puna o Waiwhetū from 24 November 2018 - 17 March 2019.
Curated by Lucy Hammond of Dunedin Public Art Gallery, Julia Waite of Auckland Art Gallery Toi o Tāmaki and Laurence Simmons from The University of Auckland.