The Chartwell Trust Student Art Writing Prize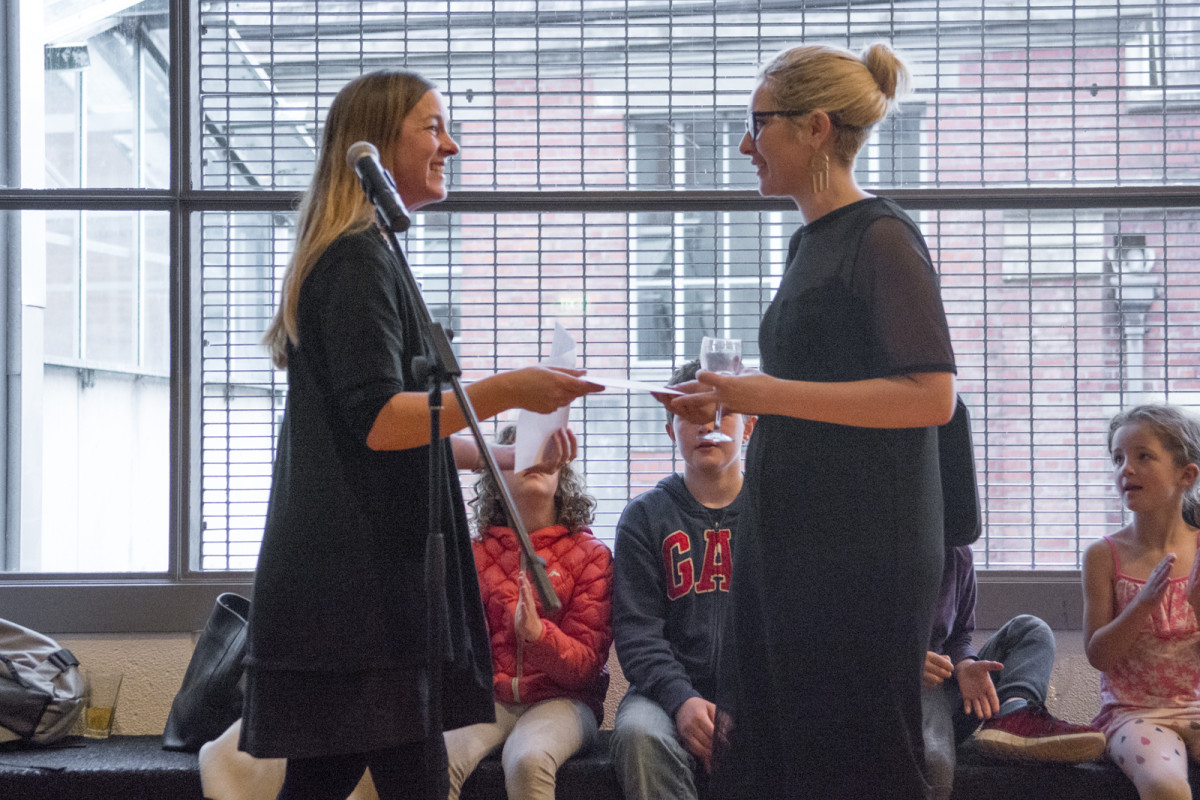 The Chartwell Trust Student Art Writing Prize
In collaboration with Adam Art Gallery, Victoria University, each year the Chartwell Trust supports an art writing prize for students.
The Chartwell Student Art Writing Prize started 14 years ago as an initiative to encourage students from all faculties of the University to visit the Adam Art Gallery which is centrally located on campus.
They are asked to respond to an exhibition seen there and submit an essay about aspects of the work. These essays are then judged by an invited panel of art experts and awarded annually by the Gallery. As Director Christina Barton says "This has proven a marvellous way of engaging students in the work of the Gallery and the fact we announce the winner, who receives NZ$500 at our final opening of the year always ensures there is a buzz of excitement and more-than-usual numbers of students in attendance!"
"We love the opportunity to encourage new writing by students and we think it provides an opportunity for students to be more creative in their essay writing and to connect with our work. Several of our past winners have gone on to bigger things (Courtney Johnston, Pip Adams, Emma Ng, Simon Gennard to name a few). In recent years, we've opened the prize to any student at Victoria, but mainly it is Art History students who enter. We are very happy to host the prize, for the several benefits it brings to us and students here," Barton explains.
A sampling of the winning essays can be read here:
2008 Joint winner James Morris
2008 Joint winner Meredith Parkin
2016 Joint winner Cindy Jemmett
2016 Joint winner Evangeline Riddiford Graham
2019 Judges' Comments
The winning essay was selected by Melanie Oliver and Christina Barton. The following is their judges' statement:
This essay is an honest and heartfelt response to Edith Amituanai's photographs, demonstrating how an encounter with images can trigger personal memories. Recollections of the author's childhood are convincingly conveyed in ways that explicitly connect with specific bodies of Amituanai's work. We were especially impressed by the author's understanding of the cultural complexities of looking, as a young person from a different economic background. Whilst acknowledging this experiential divide they nevertheless use the encounter to access their own past as well as open themselves to, as they put it, 'what the world feels'.
Overall, we were struck by the high quality of the entries and the number that took a personal response to their subject, using the opportunity to offer a creative response to works they encountered in the Gallery.