POST HOC w/ Dane Mitchell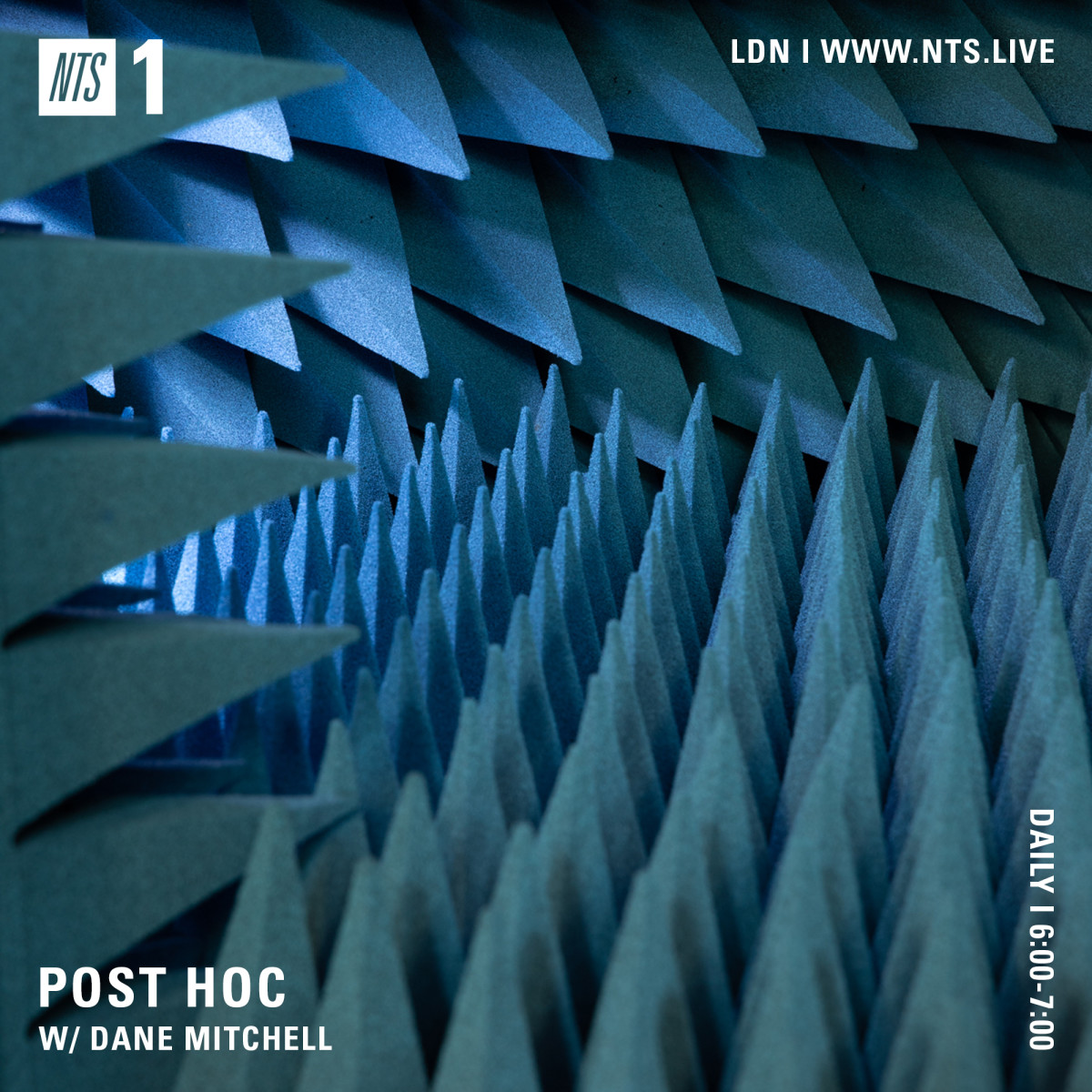 POST HOC w/ Dane Mitchell
NTS RADIO PRESENTS POST HOC: AN AUDIO ARTWORK BY DANE MITCHELL
BROADCAST DAILY ON
NTS.LIVE
STARTING AUGUST 1ST
TUNE IN FROM 6-7AM BST / 5-6PM NZST


Post hoc is a new daily morning show on NTS, and a project for radio by Aotearoa New Zealand based artist Dane Mitchell.


Post hoc is a spoken word list of vanishings, extinctions and disappearances which NTS listeners can tune in to for an hour a day, seven days a week, starting August 1st 2021.


Post Hoc will wash over the NTS airwaves every day at 6am BST / 5pm NZST. Akin to the ritual of the 161-year-long broadcast of the shipping forecast, this vast tomb of things that our present sits on top of might be considered a forecast of the past.


Post hoc is an inventory of loss in the form of an unfathomably long list, read by an artificial intelligence entity named 'Amy'. The vast list spans an almost incomprehensible range of subjects:


missing artworks; extinct sign languages; lost bodies of water; discontinued newspapers; banned and withdrawn pharmaceuticals; chimerical, forbidden or impossible colours; extinct plants; lost films; previously recognised constellations; destroyed comets; banned aroma molecules; defunct electronic trading platforms; historical currencies; closed nuclear facilities; disappeared sounds; failed banks; black holes; silent radio stations; prehistoric mammals; sinkholes; cured diseases; former national anthems; tax havens; extinct birds; destroyed monuments; recessions; discontinued photographic film; dinosaurs; disbanded political parties; censored exhibitions; secret societies; supernova...

Post hoc can really only be experienced in fragments; to hear the complete lists of millions of disappeared and invisible things would require listening an hour a day for more than three years. Over the course of the broadcast nothing is ever repeated — each utterance occurs once before sinking back into the past. The work attempts encyclopaedic totality, yet like all databases, it is never complete, filled with voids and arrested by its own development.

Post hoc will be set to original music produced for the series by the artist and a range of guest composers. The first year of broadcast will include work by Al Doyle with Max Eastley; Hermione Johnson; Rosy Parlane; Rachel Shearer; Torben Tilly; Rob Thorne; Gillian Whitehead (guest composers supported by Chartwell Project).

Dane Mitchell's Post hoc was first presented in 2019 as the Aotearoa New Zealand National Pavilion at the 58th Venice Biennale (supported by Creative New Zealand).
TUNE INTO
POST HOC
EVERY DAY FROM AUGUST 1ST
Dane Mitchell (1976) lives and works in Tāmaki Makaurau Auckland, Aotearoa New Zealand.


Dane Mitchell represented New Zealand at the 58th Venice Biennale with the project Post hoc. Mitchell's work has been included in major exhibitions including, Venice Biennale (2019); Bangkok Biennale (2020); Biennale of Sydney (2016); Liverpool Biennial (2012); Gwangju Biennale (2012); Singapore Biennial (2011); Thailand Biennale (2018); Busan Biennale (2010) and 29th Graphic Arts Biennial Ljubljana (2011).


In the recent past he has had solo exhibitions at Mori Art Museum, Tokyo; Auckland Art Gallery Toi o Tāmaki,Tāmaki Makaurau Auckland; Christchurch Art Gallery Te Puna o Waiwhetū, Ōtautahi Christchurch; Institut D'Art Contemporain, Villeurbanne; Mossman, Wellington; RaebervonStenglin, Zürich amongst many others.