Mountain View School visits AAG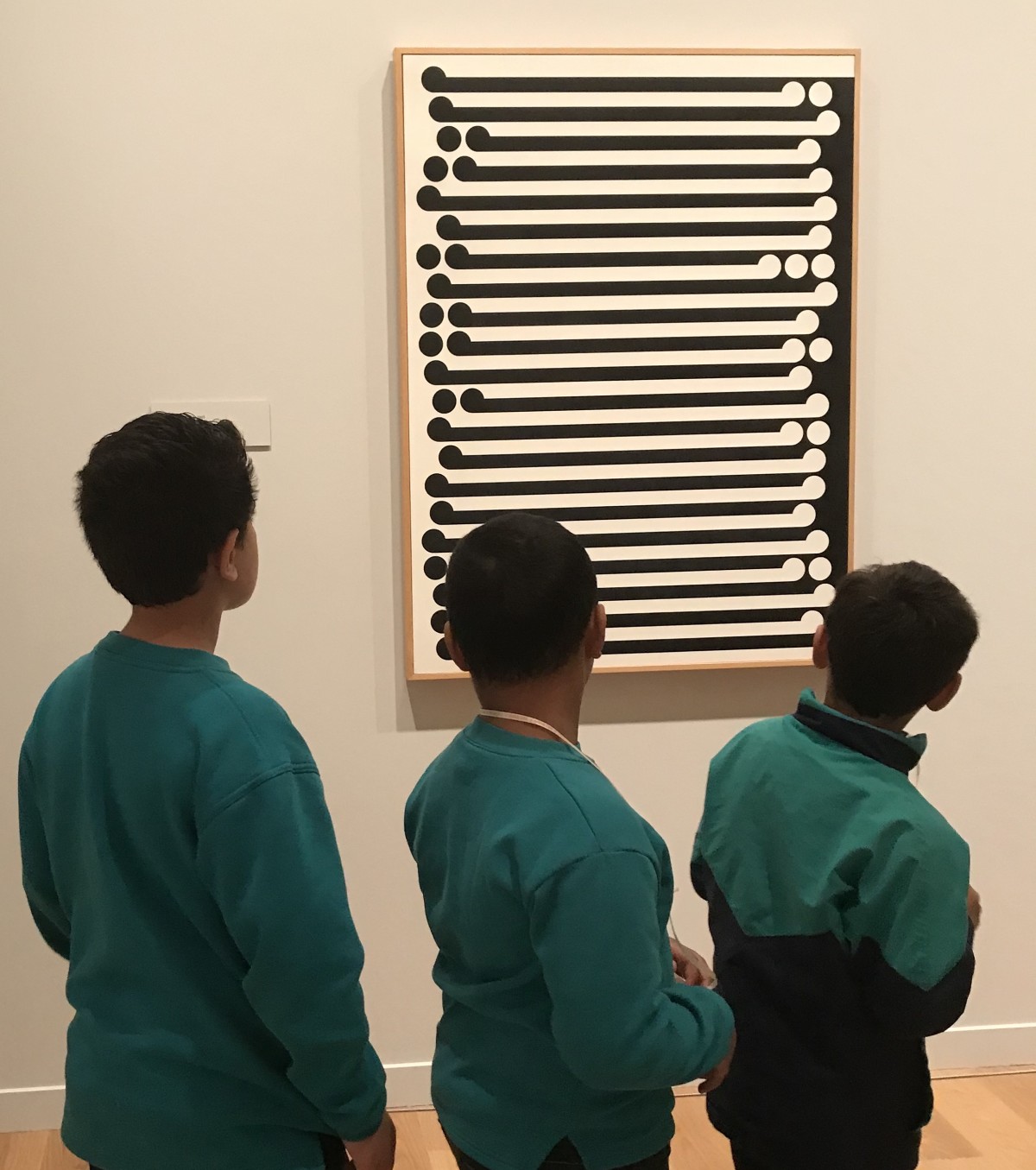 Mountain View School visits AAG
After Mountain View School's enthusiastic response to the call for action on the Save Our Gallery campaign in 2017/18, Chartwell was keen to say thank you!
Mountain View School in Mangere, Auckland, is renowned for its commitment to the power and role of creativity in changing lives. The Save our Gallery: pART of Me campaigners, Sue Gardiner and Andrew Smith, approached the school community in early 2018 to take part. The School Principal Sue McLachlan QSO, the staff, the pupils and their families jumped on board to take part in the campaign to restore funding to Auckland Art Gallery Toi o Tāmaki and express the significance that art and learning in an aesthetic environment played in their lives.
It turned out that they had a special connection to the Auckland Art Gallery. As part of an in depth redevelopment of the poverty-impacted school, they engaged Archimedia architects to deliver an important renewal of their community engagement, pedagogical philosophies, teaching, library and community facilities. It focused on an equitable future for all children, and translated these deeply held beliefs into the cultural, aesthetic and physical environment of the school and Learning Landscapes. Archimedia was also one of the architectural partners who designed and redeveloped Auckland Art Gallery.
Sue McLachlan's extensive research and writing about the extraordinary project can be found here, on the school's website.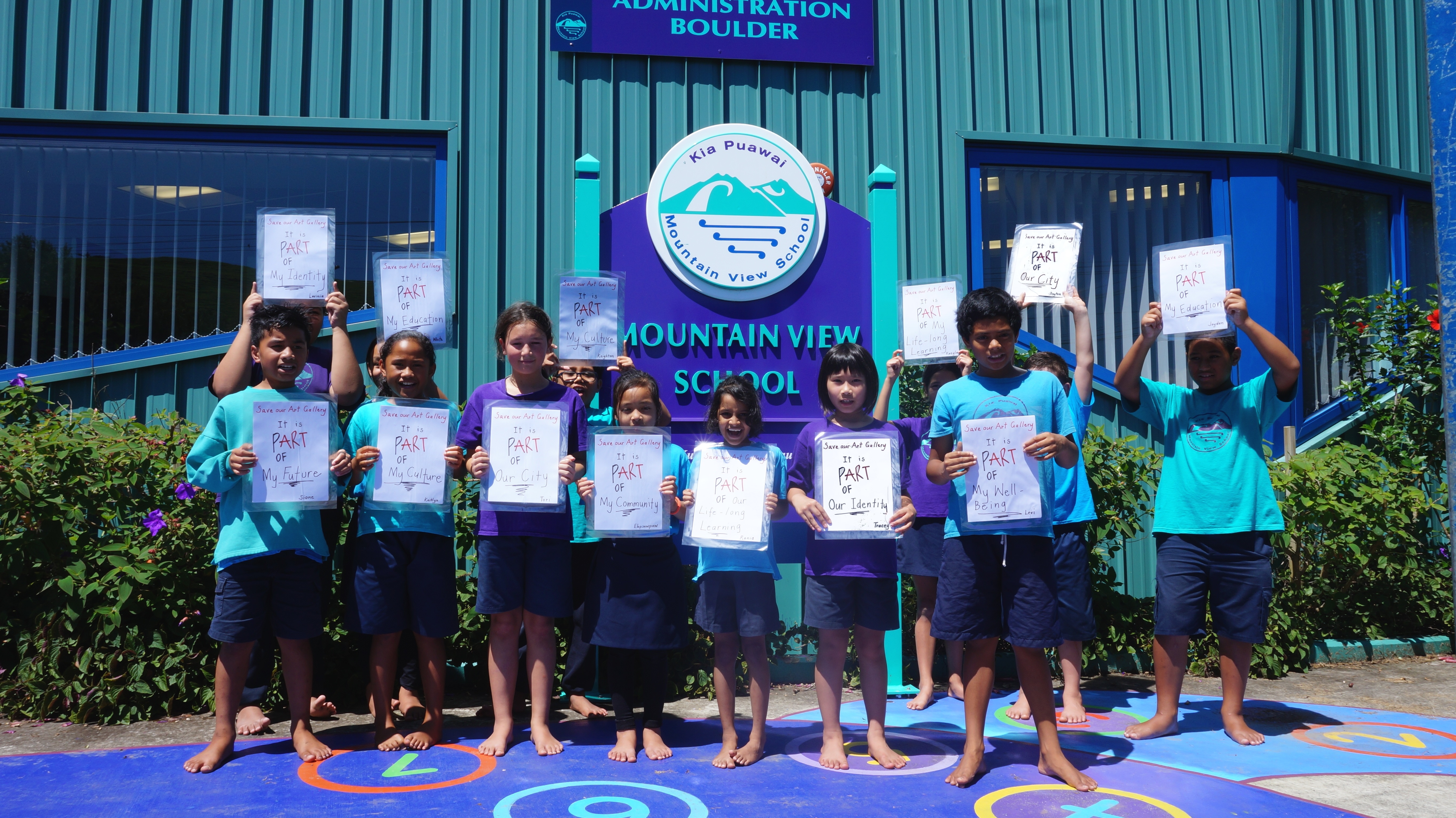 After Mountain View School's enthusiastic response to the Save our Gallery campaign, Chartwell was keen to say thank you in a special way - to the pupils, families, teachers and principal. The wonderful education team at Auckland Art Gallery hosted the entire school and their families over a number of days to see the Gordon Walters exhibition and have a tour of the gallery. This was met with great excitement from the pupils, and from us - tears of gratitude for their positivity and complete and heartfelt love of art in their world.