Kate Newby - SCAPE Public Art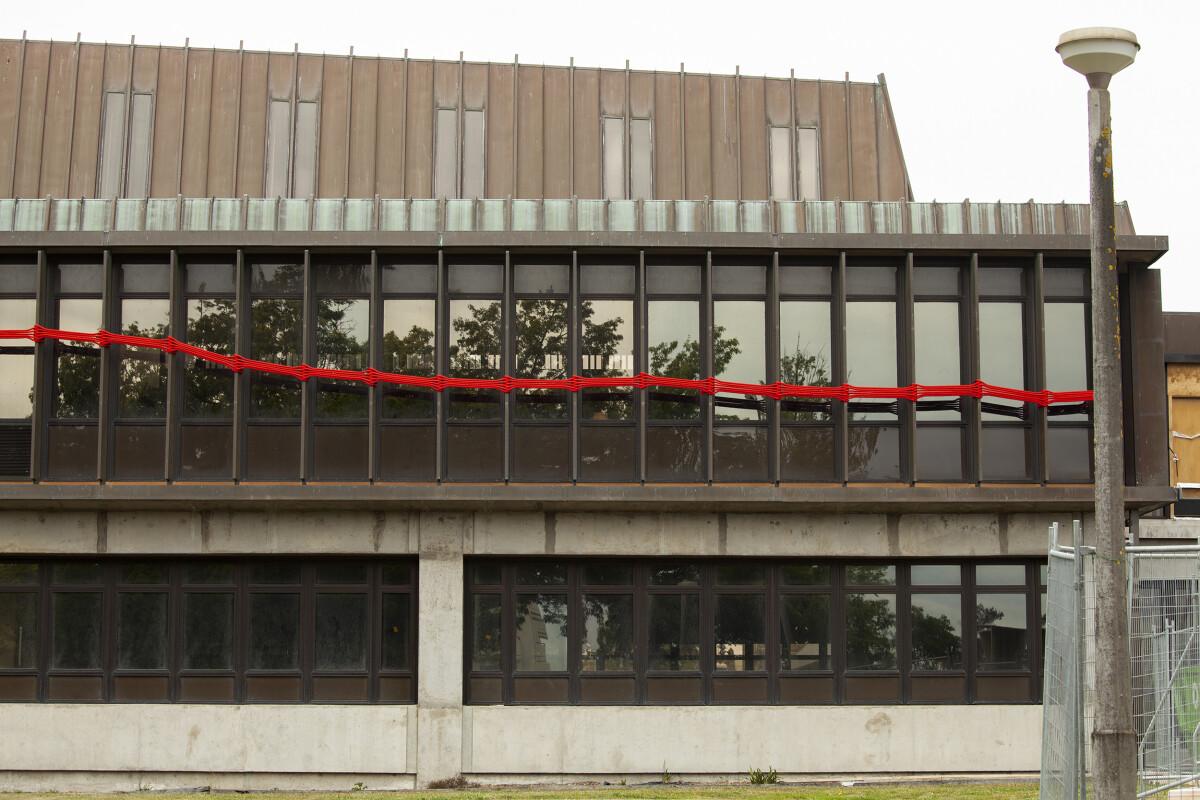 Kate Newby - SCAPE Public Art
Kate Newby embraces the unnoticed, inviting us to look again at our surroundings. In Ōtautahi Christchurch the city has changed beyond recognition, yet the general framework or layout of the city has remained the same. Newby's work asks us to explore the fine grain of these strange conglomerations of buildings and spaces through subtle, poetic, but also slightly provocative interactions with the social and material fabric of her chosen site. Take your chances with me is the third iteration of an installation Newby created in 2014 for the Arnolfini in Bristol. Here, the snaking red rope slips through the straight copper fins of the old Courthouse Library transforming its hard-edged facade into something more tactile.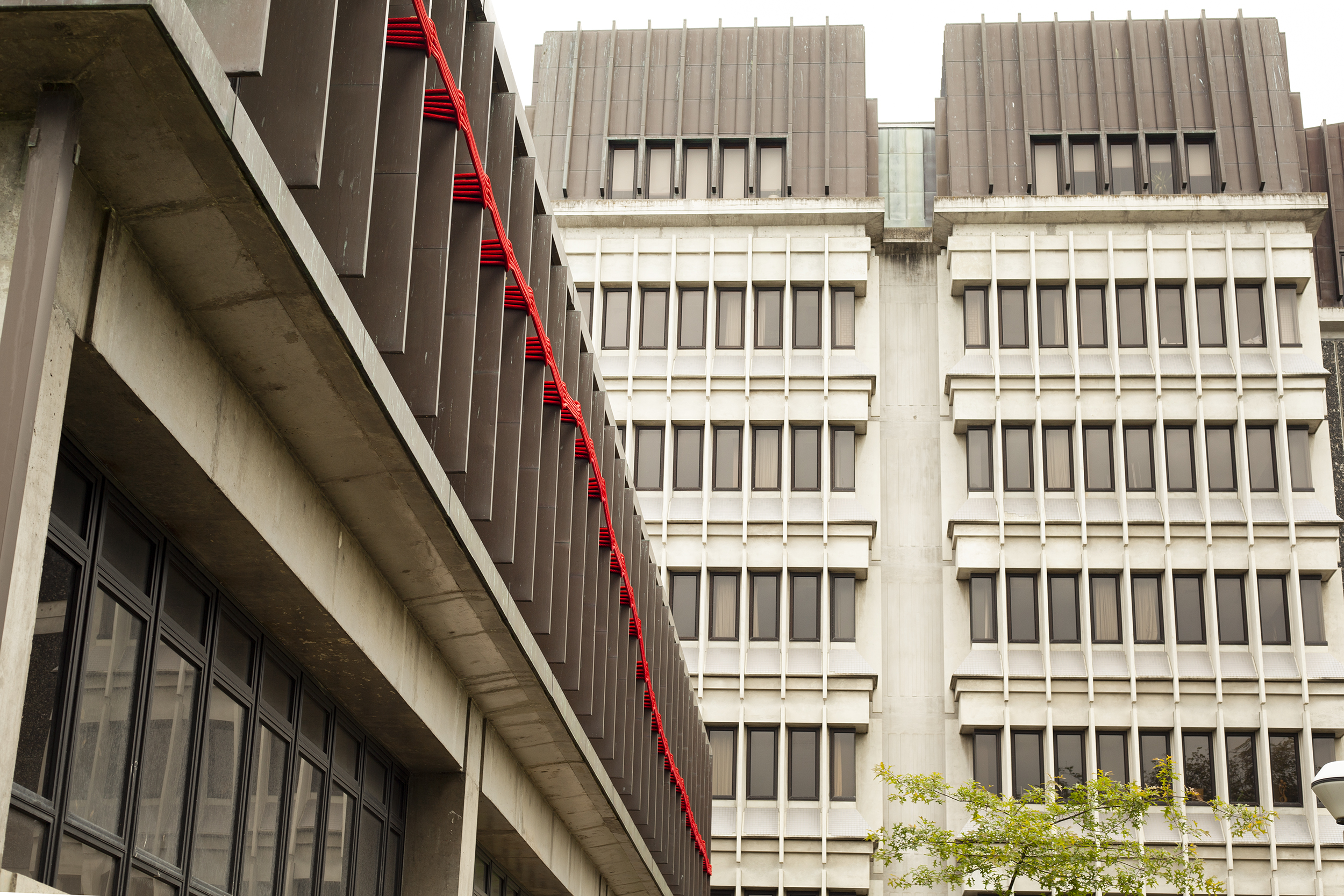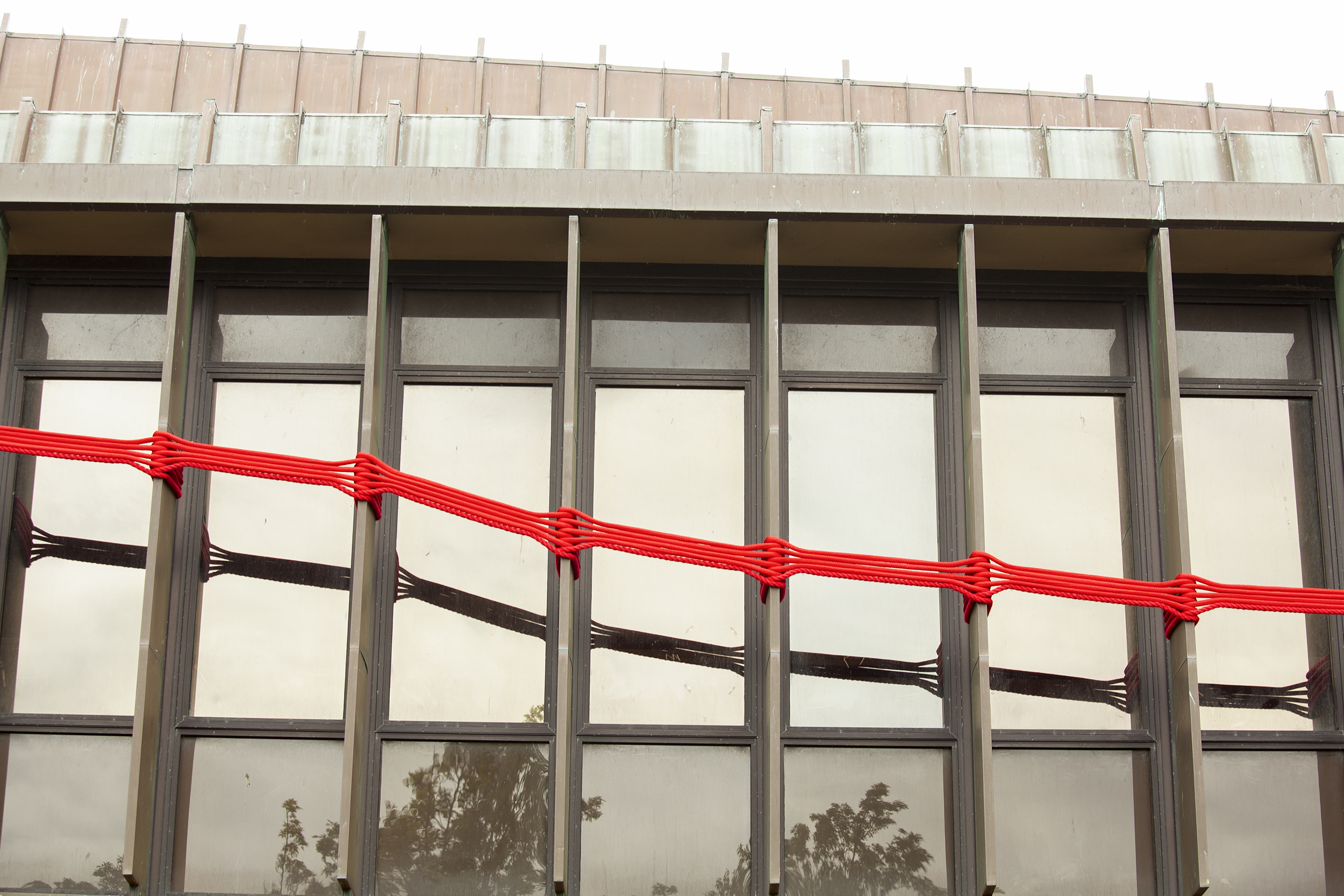 The theme for this Season, Shadows Cast, re-centres the human body in the city; prioritising the physical and sensual relationships we have with our urban environment. The apparent simplicity of Take your chances with me invites a multitude of readings and provides few clues other than the immediate elements of the work. This is quite intentional. Newby offers the form of the rope, a kind of line drawing that travels across the façade of the former courthouse library. The materials used in its creation, approximately 400 metres of rope made from sections of the Bristol installation and new rope produced just outside of Christchurch spliced together; and the process, the rope wound and wrapped tight around each fin and then back and forth from end to end of the building.
This quiet resistance to load an artwork with meaning gives us an opportunity to appreciate the value in the making process and the decisions made. Newby's public offerings are generous in this respect, whether it's cast puddles filled with everyday treasures placed into brick and stone pavements, or a 100 metre-long glazed clay gutter made from individual tiles that cuts into the side of a hill. They are true offerings: a friendly prompt to let go and take a chance with the thing in front of you.
Supported by The Chartwell Trust, Creative New Zealand, Accessman, Signtech and Dame Adrienne Stewart.