Freedom and Structure: Cubism and New Zealand Art 1930-1960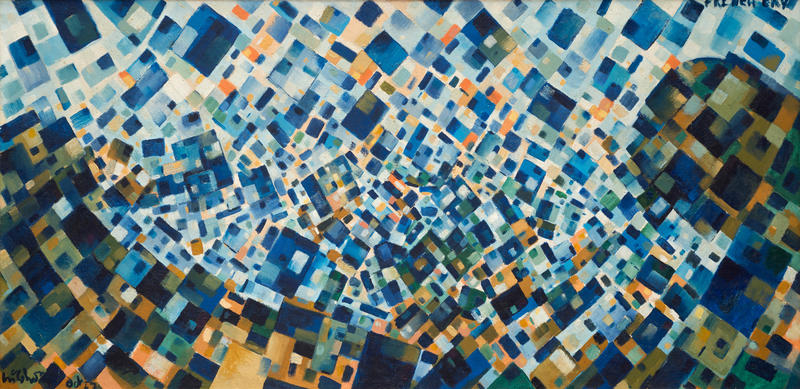 Freedom and Structure: Cubism and New Zealand Art 1930-1960
Where

Auckland Art Gallery Toi o Tāmaki and others

When

15 May 2015 - 29 July 2018
A revolutionary style, Cubism's influence spread globally beyond Europe and the United States to Asia and Australasia, affecting other disciplines including architecture, design and fashion.
Freedom and Structure looks at the significant effect of Cubism on New Zealand painting, and reveals its impact on the work of initial adopters John Weeks, Louise Henderson and Colin McCahon, and others including Melvin Day, Charles Tole and Wilfred Stanley Wallis. This exhibition explores how these artists incorporated the radical language of this style, weaving it into their work in inventive ways.
Freedom and Structure features works from the collections of Auckland Art Gallery Toi o Tāmaki, Dunedin Public Art Gallery, Waikato Museum, The University of Auckland, Victoria University of Wellington, The Hocken Library – University of Otago, Museum of New Zealand Te Papa Tongarewa and private lenders.
McCahon's 1957 artwork French Bay, from the Chartwell Collection, contributed a dynamic example of the artist's Cubist style to the exhibition through an intense sea of colour.
Exhibition venues and dates:
Auckland Art Gallery, 16 May 2015 – 10 April 2016
Pātaka Art + Museum, 26 February 2017 – 21 May 2017
MTG Hawkes Bay, 24 June 2017 – November 2017
Waikato Museum, 16 December 2017 – 2 April 2018
Dunedin Public Art Gallery, 28 April 2018 – 29 July 2018
Freedom and Structure was curated by Julia Waite.