Earthly Visions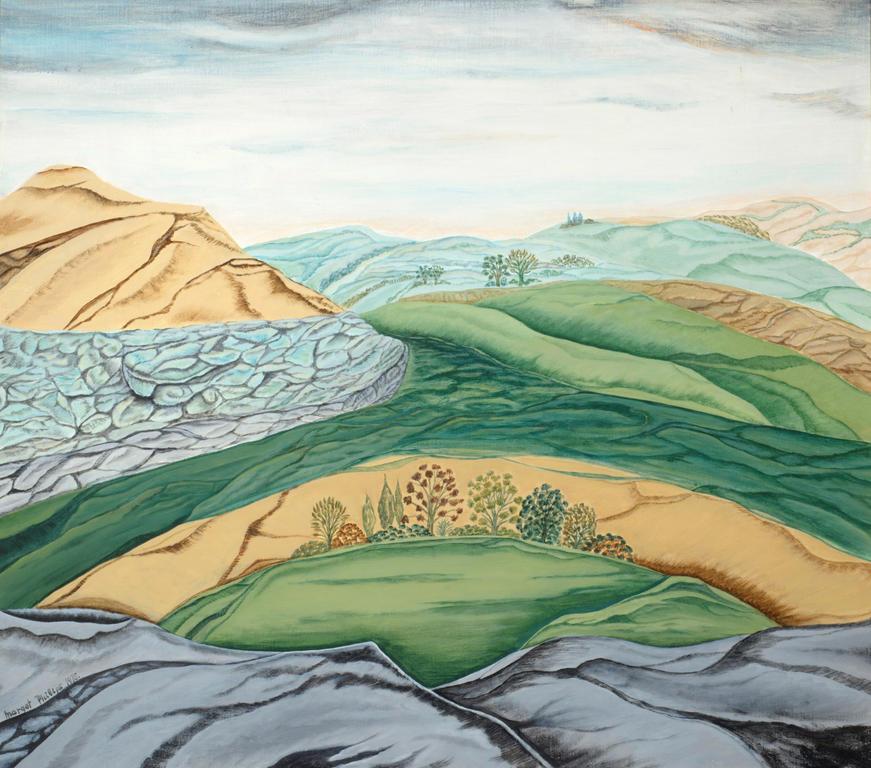 Earthly Visions
Where

Auckland Art Gallery Toi o Tāmaki

When

27 October 2018 - 30 June 2019
This exhibition, curated by Julia Waite, was an especially moving one for the Chartwell Collection trustees.
Alongside work by Rita Angus and Leo Bensemann, it featured a remarkable series of works by Margot Philips from the 1970s. Margot (5 April 1902 - 30 December 1988) was a Hamilton-based artist and her works were among the first to enter the Chartwell Collection in the mid 1970s. She was an active member of the Waikato Society of Arts which played a role in the early history of the Chartwell Trust.
Philips was born to a Jewish family in Germany. Her parents died shortly after World War I, and she left Germany in 1935 to live in London, before travelling to New Zealand in 1958. Her brother, Kurt Philips and his wife Trude, opened Hamilton's first restaurant, the 'Vienna Cafe.' On the outbreak of World War II the family faced discrimination as 'enemy aliens' and were required to report weekly to the police.
The Waikato landscape infiltrated most of her work as she undertook classes in Hamilton and later at Auckland Art Gallery's summer school where she was mentored and taught by Colin McCahon.
It was moving to think that Margot's work was finally hanging in the Gallery as if she had returned to the scene of those summer schools she loved, and been able to hang her work alongside other artists such as Rita Angus.
As the curator noted: "The exhibition places Rita Angus and four of her most mystical Hawke's Bay landscapes at the centre of an exhibition which registers the significance of her late radical realist style. Unseen paintings by her old friend Leo Bensemann, who like Angus made strangely fantastical paintings of his childhood landscape, are shown for the first time at Auckland Art Gallery. In this exhibition, pink clouds and pieces of masonry float up above earth and unreal visions are depicted with hawk-like precision."