Artspace Aotearoa 2020 New Artist Show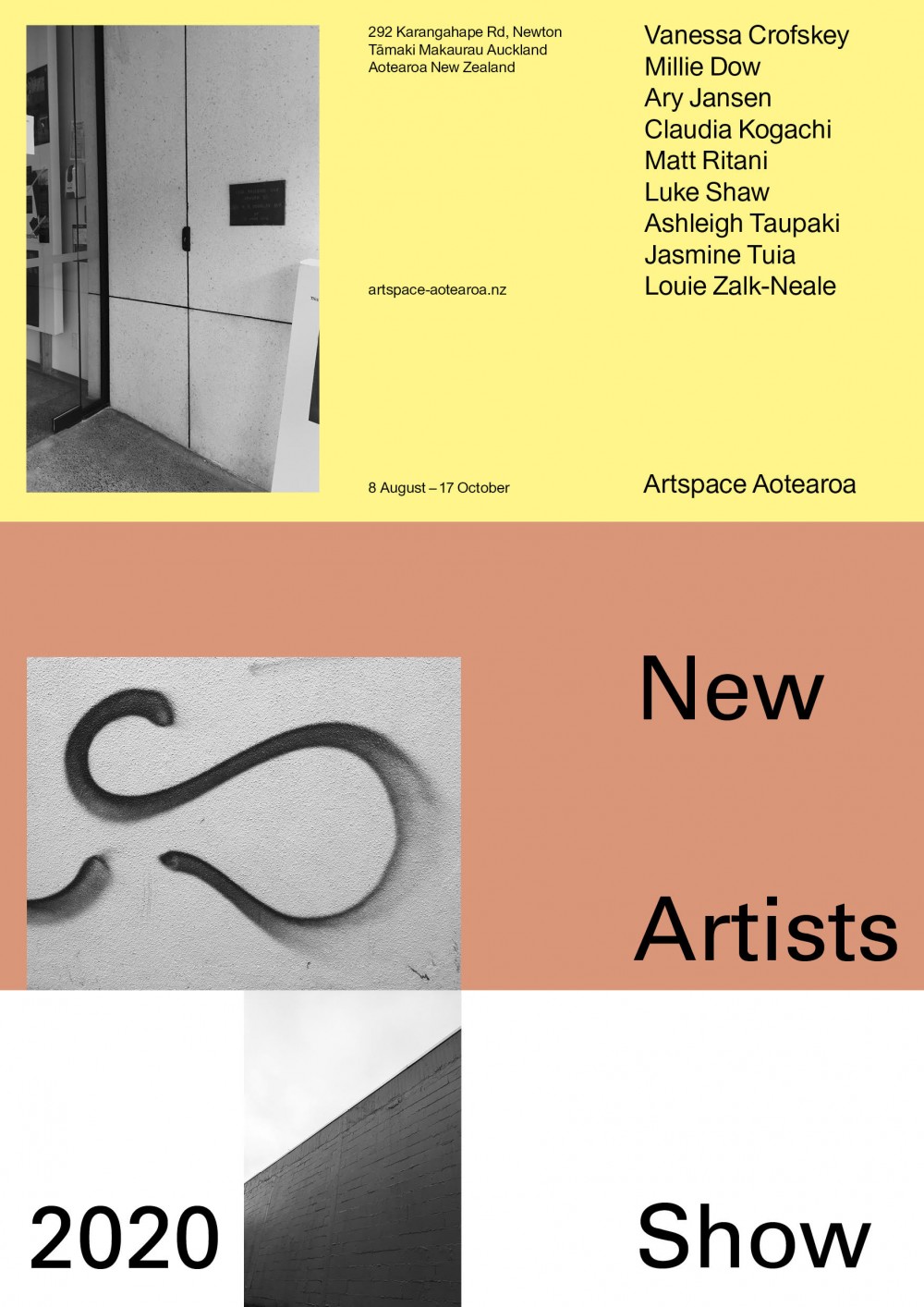 Chartwell is pleased to support the Artspace Aotearoa 2020 New Artist Show (Opening Friday 7th August & On View 8th August - 17th October 2020) with:
Vanessa Crofskey

Millie Dow

Ary Jansen

Claudia Kogachi

Matt Ritani

Luke Shaw

Ashleigh Taupaki

Jasmine Tuia

Louie Zalk-Neale
"In view of the many communal spaces which at present sit empty across the world, Artspace Aotearoa regards itself fortunate to be in a position to present our annual much anticipated new artists show for 2020. Our new artists programme evinces a fundamental part of our organisation's kaupapa: to advocate for artistic-innovation within the field of contemporary art in Aotearoa, from diverse voices, marginal and underrepresented practices.
We believe public arts-organisations have an obligation to strive for socio-political and cultural currency; be relevant and responsive to issues of local and global urgency. Be conscious of its own position and enact this consciousness through reactive and adaptive programming.
This year's show brings together nine artists from Aotearoa, with contributions from Ōtautahi Christchurch, Tāmaki Makaurau Auckland, and Te Whanganui-a-Tara Wellington.
In response to the current global socio-political climate, we felt it pertinent that this year's iteration of the new artists show engaged a conceptual outline which connected to a sense of civic movement and futurity, engendered by the potentiality for social renewal and cultural change. We chose to forgo an imposed conceptual framework, so as to call forth those voices belonging to a present-day zeitgeist to communicate their own concerns and desires.
Each artist's work invigorates a site within or outside the building of our new street level premises. Through divergent material and methodological engagements, the artists interact with and reach through the architectural-interface, to call in and speak to multifarious sub-communities. Walls are no longer borders in this exhibition; they become porous through the works invocation, expanding beyond the gallery space to commune with their connecting social networks and public domains."