Mark Work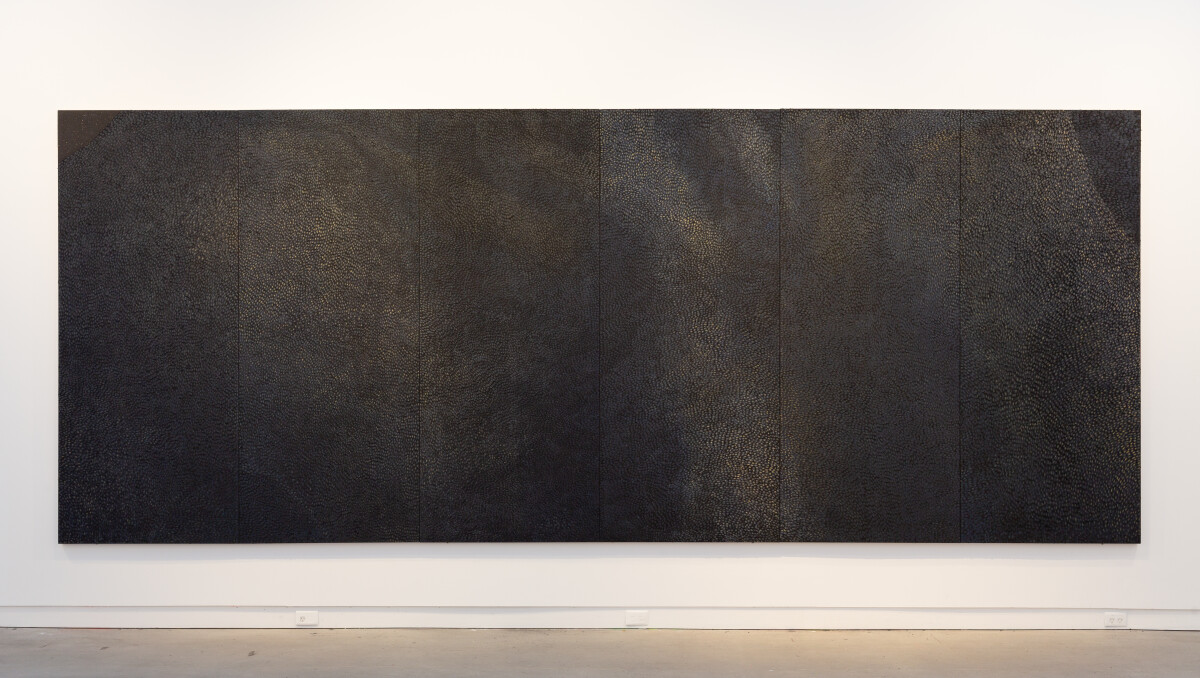 Mark Work
Where

Objectspace

When

12 March 2023 - 15 May 2023
Raukura Turei
Julian Hooper & Krystina Kaza
Areta Wilkinson
Warwick Freeman
Hannah Beehre
An age-old and enduring form of human expression, to make marks is to set in motion a creative process. Open ended in its nature, mark making is generative, a physical act that creates space for thinking and exploration.
Children produce marks before they learn the written word—by stamping, smearing, rubbing, arcing, tracing. Burdened by inhibition over time, the ability to make marks freely can diminish without practice.
Spanning the fields of contemporary jewellery, architecture, design and painting, Mark Work features six artists whose work communicates across form and discipline. Inextricably linked to time spent in the studio and the strong bond formed with materials and making processes.
Mark Work foregrounds mark making as a radical and democratic tool for creative practice. From working drawings to the spontaneous outcomes of a shared studio, the exhibition includes previously unseen research, alongside newly commissioned work.
This exhibition is dedicated to the memory of Krystina Kaza who passed away on June 27 2021.
—
Mark Work is the last exhibition to be presented at Objectspace in partnership with CoCA Centre of Contemporary Art Toi Moroki in Ōtautahi Christchurch. This marks the end of a 12-month programme partnership, which has seen the organisations work together to develop and deliver exhibitions and public programmes.
—
More about the practitioners exhibiting in Mark Work:
Raukura Turei (Ngāi Tai ki Tāmaki (Tainui), Ngā Rauru Kītahi) is an Auckland-based multi-disciplinary artist, architect and designer. Her art practice uses materials of the whenua in painting to connect with her tīpuna whaea while meditating on sensuality and body sovereignty.
Julian Hooper was born in Auckland, 1966, of European and Tongan heritage. He has exhibited paintings extensively in New Zealand and Australia since 1990, recently exploiting a linear and graphic style.
Krystina Kaza's work explores visual languages that have a basis in geometry and abstraction. In the lead up to Mark Work, Kaza was investigating materials and techniques of jewellery making, constructing abstract forms that reference decorative traditions. Kaza completed a Bachelor or Architecture at The Cooper Union in New York, and received a Masters of Fine Arts from the University of Auckland in 2015.
Areta Wilkinson (Ngāi Tahu) has developed a significant art practice over 27 years. She approaches applied art (contemporary jewellery) as a form of knowledge, grounded in Māori philosophies, especially whakapapa and a worldview informed by Ngāi Tahu perspectives.
Warwick Freeman began making jewellery in 1972. As a prominent member of Auckland jewellery co-operative, Fingers, he was at the forefront of a rethinking of New Zealand contemporary jewellery practice that began in the 1980s. He has exhibited internationally since that time.
Hannah Beehre's research is devoted to investigations of the mechanics of art making and inspiration. The winner of the 2016 Parkin Drawing Prize, Beehre completed her Masters in 2019 at the University of Canterbury. Her research addressed the peak performance neural state known as flow and its potential as a tool for drawing students.

Mark Work is supported by:
Squiggla, Chartwell, Creative New Zealand